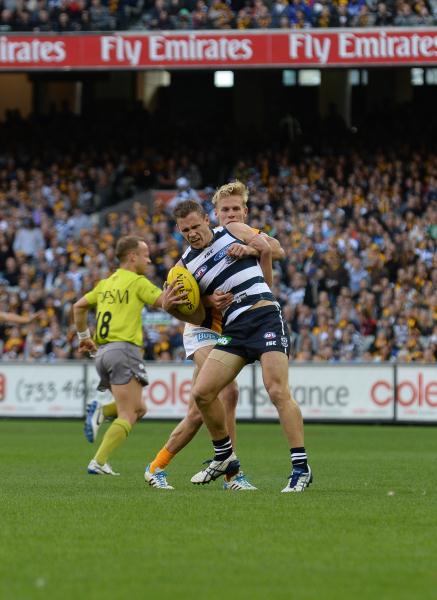 By Paul Millar
GEELONG coach Chris Scott could well have been listening to tennis great Roger Federer as he prepared this week for Sunday's top of the ladder clash against Port Adelaide.
"I fear no one but I respect everyone," said the Swiss, who held the world-number-one tag for 302 weeks.
Scott was preaching from the same guide book as the tennis ace while the Cats fine-tuned for the twilight fixture at Adelaide Oval.
"We have a very healthy respect for (Port coach) Ken (Hinkley) being a Geelong person," Scott said.
That respect comes from Hinkley playing 121 games for the Cats and then becoming part of the coaching staff that helped rebuild Geelong as a force in the competition.
Scott was unsurprised Port had made such a solid start to the competition.
"They have some unbelievable players and have had for some time," he said.
"They are a pretty formidable group of players."
Scott also believed that Geelong had an inbuilt confidence at the moment.
A bit like the Swiss master: fearing nobody but respecting everybody.
Hinkley said on his club's website that his young squad would encounter some bumps along the way.
"I can tell our supporters one thing – that I will work my butt off to make sure that this club and our coaching staff really come together and make sure that we're doing everything we can to ensure that we return Port Adelaide to where it should be – a very successful footy club," said Hinkley, assistant coach for the Cats between 2004 and 2009.
The Cats, the only unbeaten side after five rounds, come into the game on a high after beating Hawthorn on Easter Monday, while Port showed its mettle in a 14-point arm wrestle on a road-trip to West Coast.
When the sides last met in the second semi-final the Cats brought an end to the South Australians' season with a 16-point win at the MCG.