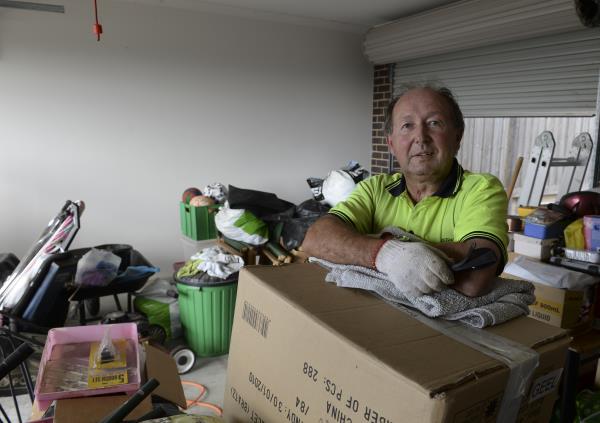 By NOEL MURPHY
"THIS was meant to be our dream home," says Sophie Gizycki, frustrated at her fight over water run-off she claims is ruining her Highton house.
Ms Gizycki and husband Stan have been fighting a four-year battle with planning authorities over run-off they claim has cracked their garage floor and threatens the rest of their Burberry Crt property.
"Eventually the house will move, engineers have told us. Eventually the slab will crack and then shift," she said.
"We've tried everything – the council, VCAT, the Victoria Building Authority (VBA), the Ombudsman…no one can get to the bottom of it and fix it.
"No one wants to know. We've been snookered at every turn, it's just been put in the too hard basket."
The Gizyckis' double-storey home is on a sharply sloping block with a fall of more than five metres from its rear boundary to the street frontage.
They blamed inadequate run-off provisions on adjoining properties but said they had been unable to have them overturned despite several regulatory and legal overtures.
City Hall told the Gizyckis late last year that its files were closed on the matter and that the VBA had found no practitioner conduct issues.
The City recommended civil proceedings as a potential recourse.
But the Gizyckis said they lacked the money to pursue the case and feared that insurance would fail to cover the damage ultimately facing their home.