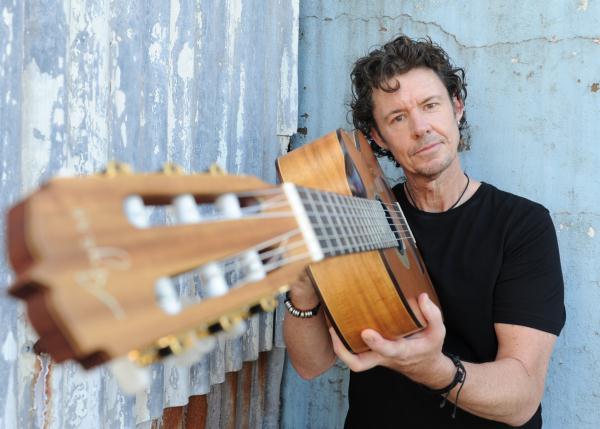 ABOUT once every two years virtuoso guitarist Bruce Mathiske allows himself to listen to his favourite album of all time, Pink Floyd's The Wall.
He listens to it once, from start to finish, and treats it like a movie.
"I set myself up in the lounge room and I cry and I laugh," Mathiske revealed.
He believes distraction-free concentration is essential to appreciating a well-crafted album of music.
"It's sacred to me – music is so often used as backing filler now and I think it's better than that," he said.
Mathiske has designed his new album, My Life, for this kind of listening experience – he took six painstaking weeks to master the CD, a job normally complete in a day.
My Life is Mathiske's 17th album and his first to take a somewhat autobiographical turn.
Significant periods of his life so far inspired each of the tracks, all featuring Mathiske's signature world-inspired instrumental guitar style playing lead, rhythm and bass simultaneously.
Mathiske said he had the idea to create an album reflecting "somebody's life" and after some thinking decided he should profile his own.
"A few years ago I decided I'd start doing a few different things. I didn't do the same festivals and started asking myself questions about what I really wanted to do on a CD," he explained.
Until recently Mathiske rarely spoke of a bout of Hepatitis A he endured or an accidental gunshot to his head at age 18, which paralysed his left arm for eight months.
"Looking back at the universal cosmic forces, that was what got me searching for what I was supposed to do. I worked so hard on scales again once I came out of that, got great discipline and got my hands to do things I perhaps wouldn't have tried before."
Studying jazz guitar on the Gold Coast and finding inspiration in the music of Chet Atkins and Charlie Byrd, with whom he later played, marked the beginnings of Mathiske's career.
The album My Life also explores an early trip to Morocco, which sparked a lifelong love of world music.
"I love being in different cultures. I evoke some of that flavour and convert it to my guitar."
Bruce Mathiske plays Geelong Performing Arts Centre on 20 April.