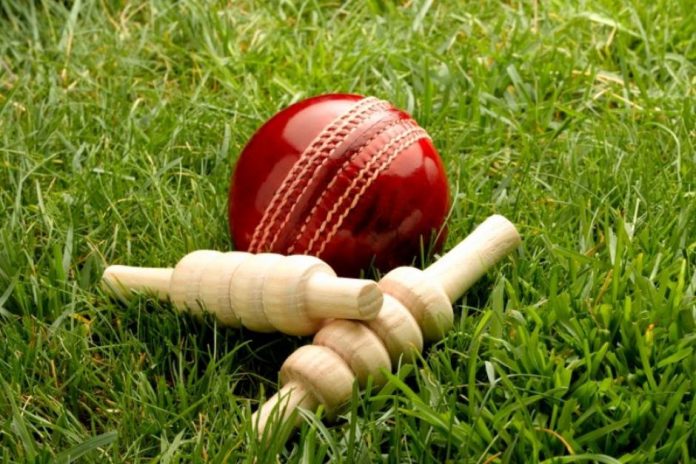 By JIM TIMBERLAKE
GEELONG Cricket Association moves into preliminary finals, with just four teams remaining in the hunt for the ultimate prize.
East Belmont goes into its game against North Geelong at Stinton Oval in red hot form after retaining its top ranking last weekend with a dominant win over Grovedale.
Batting first, the Lions' innings was in the balance at 5/117 but a powerful counterattack from Andrew Baars (104) and Becker Nguyen (80) enabled a huge total of 9/280. Grovedale could only manage 122, with Ben Spencer (3/30) the pick of the bowlers.
North Geelong will go into the match in a very different frame of mind after a disappointing loss to St Joseph's.
Bowling first, the Magpies would have been happy after restricting Joeys to just 159 on Saturday as Tom Mathieson (4/28) led the way with the ball.
On Sunday the result was starting to look like an easy win for North at 0/24 but Trent Walerys (4/43) had other ideas, ripping through the top order before Leigh Kentish (4/38) cleaned up the tail for an inspiring 27-run Joeys win.
North Geelong stills has many match-winners but they will all need to be at their best to advance to the grand final.
St Joseph's will play Geelong City after it bundled out South Barwon last week in a clinical display.
City batted first for a competitive 8/223 on the back of 77 from Tom Elliott, while wicket keeper Ross Elliott (55 not-out) capitalised on the early work.
On Sunday Kent Agg (4/38) put the Swans firmly under the pump with early wickets. South skipper Joel Davies (43) showed some resistance but didn't have enough helpers, with the Sharks running out 53-run winners.
Winter Reserve will be the venue for this game and, while City has been brave this season, St Joseph's look to have too much firepower with bat and ball and should win.
In division two, the three bottom-ranked teams defeated the three top-ranked teams last week to turn the race for this season's flag on its head.
Top side Thomson went down to St Peter's after Thomson's top order failed to fire, although its lower order managed to salvage a decent score of 170.
St Peter's batted steadily on Sunday to survive some nervous moments for an eight-wicket win.
Thomson will now play Highton at Marshall, the Heat having thrashed Modewarre last week in less than a day.
That leaves Marshall to take on St Peter's at Jarvis Oval.
The Bears returned to form last week with a huge 155-run victory over Torquay, which would be shattered to see such a promising season end so abruptly.
St Peter's looks to be in great form and will go in as favourite but the youthful Marshall side could well provide an upset.
In division three, two mouth-watering semi-finals feature all four sides boasting genuine claims to the flag.
Shelford will play Teesdale at Winchelsea after the latter went down to Inverleigh last week. Teesdale should still have enough match-winners to be a real chance here, although Shelford will rightly start favourite.
The other semi will be between the experienced Meredith and the young guns from Inverleigh.
Lethbridge will be the venue for this one, with Inverleigh looking to have the goods.