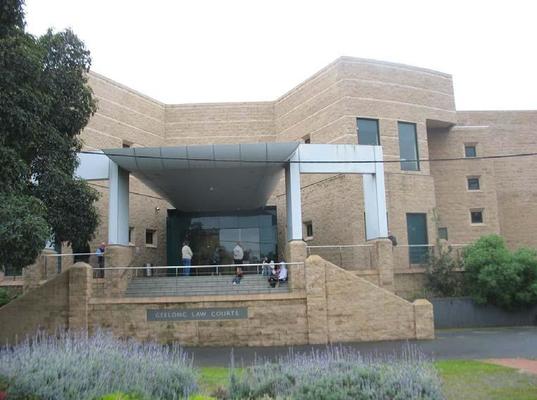 By Luke Voogt
The release of a convicted sex offender has enraged Geelong residents who took to social media to slam the Victorian justice system this week.
Anton Mravak, 49, was back on the street after serving time for sexual assault, unlawful assault, possessing a controlled weapon and loitering near children as a convicted sex offender.
Police arrested Mravak in central Geelong last September for the offences, to which he pleaded guilty in Geelong Magistrates' Court this February via video link.
The offences occurred in central Geelong and Highton between February and September 2017, the court heard.
Mravak was caught loitering at a bus stop on South Valley Road, Highton, last year, near a number of schools, the court heard.
The Victorian County Court convicted Mravak of raping and sexually abusing two men in November 2010.
Magistrate Michael Coghlan noted Mravak's prior conviction for rape, sentencing him to eight months jail and putting him on the Victorian Register of Sex Offenders for life.
Reports Mravak was free to roam Geelong emerged on social media on Wednesday, enraging residents.
"Why on Earth was he released?" Bettina Plummer asked.
"How did that eight-month sentence turn into only three months?" Brett Robb queried.
"(He) only went away in February."
"Dirty scumbag! Just another one let out into society," D'Anne Walter said.
Sources confirmed to Indy yesterday afternoon that the convicted sex offender was free.
A Corrections Victoria spokesperson declined to confirm whether Mravak served his full term, saying the authority would not comment on individual cases.
Mravak spent 140 days in custody before pleading guilty in February.
Geelong Inspector Gary Bruce declined to comment on individual cases but said police monitored registered sex offenders closely.
"We have a responsibility to monitor certain people, which we do on a regular basis," he said.
Legislation requires registered sex offenders to report their movements and personal details to police, who can arrest them if they fail to do so.
"We make every effort to ensure they comply with the legislation," Insp Bruce said.
He advised anyone with concerns to contact their local police station.
"We will respond to any issue around public safety if it is reported to us."