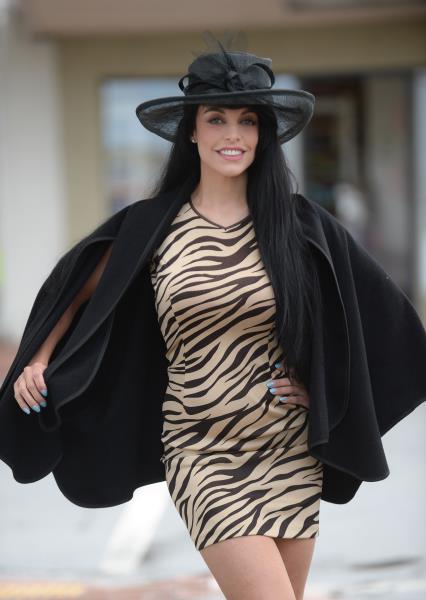 Elissa Friday
TO BE frugal is not be mean but to be economical and savvy.
The spring racing season has arrived and, for many of us, what we plan to wear on cup day delivers an opportunity to splash out on something new and exciting to wear.
My tips (excuse the pun): keep that back pocket full and never underestimate the hidden gems that can be found inside an op shop!
You really don't need to spend a fortune to look good and feel fabulous, trust my judgement. A lot of originally expensive items can be found sitting waiting for you in shops just like these.
It truly is the double-whammy effect of purchasing an inexpensively priced item that you love and donating to charity at the same time.
If you own or have access to a washing machine or, better still, a dry cleaner, there's no reason to turn your nose up at pre-loved clothes.
Op shops are pretty fussy nowadays with the standard of clothes they display.
Some items may even have the original tags on, having never actually been worn. What a find!
I found the perfect race wear outfit of dress, cape, hat, shoes and earrings at Fight Cancer Recycle Shop, on Pakington St, Geelong West.
Minus handbags, it came to a whopping grand total of just $55.
Mind you, the handbags cost no more than $10 each.
Unleash your inner-animal with subtle prints, here combined with a practical yet stylishly traditional cape.
This look draws on classic and equestrian themes while at the same time actually keeping you warm if the weather changes.
Stylish and warm is definitely the way to go.
The signature hat, in this instance, is a classic design with bow detailing.
Let's bring back the days when huge brims signified ultimate glamour.
Combine this look with your choice of oversized sunglasses and you'll be first past the post in the fashion stakes.
* Frugal Friday is the Independent's new column with Geelong's mayoress for readers to discover local bargains and save money. Covering everything from fashions and homewares to entertainment and food, Elissa Friday will present each fortnight her market research into the best value around the region.