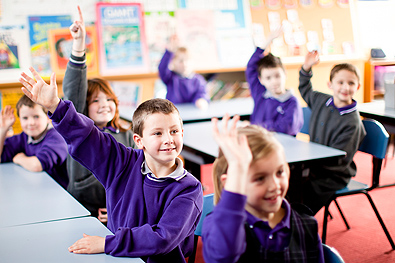 Four of Northern Bay College's six Corio campuses will receive $8 million for major infrastructure upgrades.
Visiting the school, Premier Denis Napthine said the upgrade was part of $203 million in school capital works funding announced in the recent budget.
"These new state-of-the-art facilities will engage the next generation of students in meaningful learning and encourage them to become lifelong learners," Dr Napthine said.
"This is a significant investment in current and future students in Corio and Greater Geelong."
The upgrades will include an administration centre and P-2 classrooms at the College's main campus on Hendy Street; specialist buildings at the Goldsworthy Road 9-12 campus; a P-2 learning community and site works at the Wexford Court P-8 campus; and landscaping and minor site works at the Peacock Avenue P-8 campus.
Dr Napthine said the new investment built on $8.3 million in funding from the previous budget that transformed Corio West and Norlane West Primary Schools into Northern Bay's Wexford Court and Peacock Avenue P-8 campuses.
Member for Western Victoria Region David Koch said the announcement complemented the $80 million public and private housing development in New Norlane and funding to the Work Learning Centre."