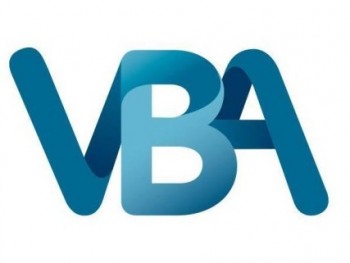 By Luke Voogt
Five companies and individuals building child care centres and residential apartments in Geelong have received notices in a state-wide crackdown on flammable cladding.
The notices related to 16 future buildings, including two child care centres and 14 residential apartment projects in Geelong, a Victorian Building Authority (VBA) spokesperson said.
"Some are in the planning stage and some are under construction," they said.
The spokesperson declined to name the buildings or specify why they were "of interest to the VBA".
The authority issued notices to more than 800 registered builders and property developers across Victoria ordering reports on the type of cladding they intended to use.
The move comes after the ABC last year revealed Australian suppliers knowingly sold highly-flammable aluminium composite cladding with a PE core.
This occurred more than a decade before similar cladding caused the deadly Grenfell Tower fire in London, which killed 80 people last year.
State Government established the Victorian Cladding Taskforce in July 2017, which has representatives from the VBA.
VBA chief executive Sue Eddy this month urged builders to respond as soon as possible and said time was critical when dealing with potentially combustible materials.
Recipients that failed to respond before the 8 June deadline could face disciplinary action from the VBA, Ms Eddy warned.
The new mandatory reporting requirement would help the VBA prevent the improper use of combustible cladding on buildings, she said.
"Using this information, the VBA can better target its inspections, protect the public and help restore confidence in the building industry."
The notices covered projects and multi-storey buildings under construction as part of the authority's state-wide audit on cladding.
The VBA recently received $16.5 million from the Victorian Government to continue addressing non-compliant cladding and increase site inspections.
The VBA taskforce has now inspected more than 95 per cent of occupied buildings it prioritised.
This included the inspection of all 65 completed buildings in Geelong and the Surf Coast on the authority's priority list, the spokesperson said.
The spokesperson declined to name any of the buildings the VBA had inspected or if the authority had identified any faults.