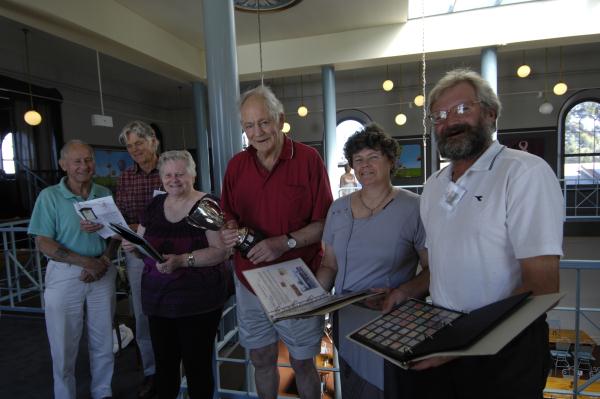 A STAMP is the only object that gains value because it has something wrong.
And that's just part of the fascination for the keen collectors in Geelong Philatelic Society.
"Errors, freaks and oddities are sought out by collectors," secretary Jenny Colman said.
"It's like a treasure hunt."
And the collectors have plenty to keep them interested, especially in the early days of postage and stamp printing when techniques were less sophisticated.
"Human error, different printers, different paper, different watermarks and changes in perforations were all among the mistakes, which were meant to be picked up but often got through," Jenny said.
"Interest was generated as stamps became collectors' items and more oddities and errors were discovered. As a result, some stamps became rarer than others."
But the good philatelists of Geelong say stamp collecting is about more than just stamps. It's as much about the history of postage because the hobby provides insights into the growth of letter-writing as society changed.
"It's a form of collecting geography and history, not just of Australia but countries right around the world," club member Charles Cameron explained.
Geelong had its first official post markers in 1842 when it was still part of New South Wales. The philatelic society former in 1931.
Stamps had no intrinsic value at first, being simply a user-pays system.
Women started collecting them for us in decoupage, Jenny said.
"But stamps began to have wider uses, such as what we call Cinderella stamps, the poor relation. They are non-official stickers representing an event or function, like food stamps or tax stamps.
"Often stamps had a commercial rather than official postal function, just a label to raise funds, with no real face value."
Australia Post was among the first postal services to offer stamps specifically for collectors, with first-day covers contributing to boom time of stamps in the late 1960s and 1970s.
"It was like a stamp bubble, when prices were inflated, and some obscene prices were paid for ordinary stamps," Charles reflected.
"There were dealers everywhere and shops were selling little mixed packages of stamps to entice collectors.
"Air travel made a huge difference to the golden age of letters and people would get letters from all over the world often with strange or exotic-looking stamps.
"It has all settled down now but the top end of stamp collecting will always be expensive, with rare stamps changing hands for millions of dollars."
The society regularly meets at Geelong West's Virginia Todd Centre, featuring collectors with exotic and rare collections as guest speakers.
The club has hosted major displays and competitions over the years and celebrated its 80th anniversary with GEEPEX in 2011.
The society also has a library covering a vast range of stamp references, so Jenny said anyone with stamp-related questions could phone her on 0438 578 591.