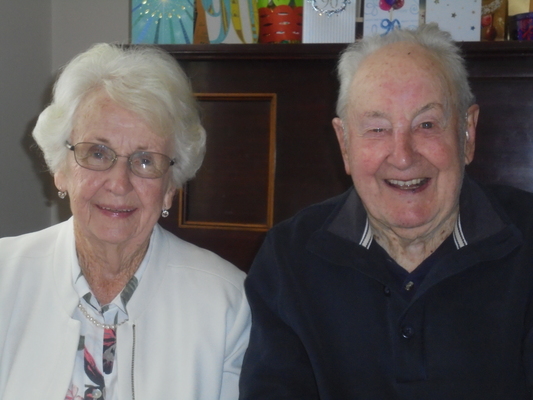 Double Take was disgusted, absolutely disgusted, at this week's childish reaction to the proposed renaming of the federal seat of Corangamite.
The pathetic double entendres flowed thick and fast, mostly in reference to either Liberal MP Sarah Henderson or Labor challenger Libby Coker becoming the Member for Cox – haw-haw.
How immature! Grow up, people!
Unfortunately, the locker-room mentality of too many in this region will inevitably force Australian Electoral Commission (AEC) into recalling Cox and presenting an alternative.
So what should it be?
Well, the initial suggestion's brevity with only three letters was a positive for graphic presentation compared to the lengthy Corangamite, which needs the side of a bus to be presented in a size readable from across the street.
Also, it's always good to recognise contributors to our community, rather than inanimate geographical features.
And the snappy sound of any word ending with an 'x' is always appealing.
Hmm, three letters, a local person of note, surname ending in 'x'….
It can only be former Ford Australia managing director, ex-chairman of Telecom, Qantas and Australian Airlines, post-amalgamation commissioner of City of Greater Geelong, and Order of Australia recipient William 'Bill' Dix.
Controversy closed!
While on Corgangamite, the AEC proposal has thrown up a wonderfully ironic clash of politically correct intentions.
The AEC explained that choosing the name of early-1900s Queenscliff swimming teacher May Cox would increase the representation of women among federal electorate names.
But the AEC has yet to explain why the surname of a white female should come at the expense of Aboriginal heritage, given that 'Corangamite' is a local indigenous word for 'bitter' or 'salty'.
Talk about discrimination! Someone alert the Australian Human Rights Commission!
Hopefully the AEC is unaware that the name of the nearby seat of Corio is also taken from a local Aboriginal dialect or Richard Marles might end up the Member for Joan Kirner!
Meanwhile, progressive readers might like to head for Freshwater Creek tonight to enjoy a little entertainment with a whole lot of difference.
Green groups Geelong Sustainability and Transition Streets Geelong will turn up the alternative to 11 when they present Western Australia's Formidable Vegetable Sound System on stage at The Farmer's Place.
For anyone unfamiliar with the band, which is probably everyone, the groups describe Formidable Vegetable Sound System as "the world's most triumphant experiment in ecological electro-funk-swing", whatever that is.
But it gets more intriguing yet. The Vegie Sound System will apparently present "energetic, quirky mash-ups of speakeasy-style antique beats with live ukulele, hyperactive horns and the principles of permaculture".
What? No vuvuzela?
Anyway, anyone interested in a "fun-filled night out dancing to permaculture tunes" can book through The Farmer's Place.
And please, feel free to provide a review, or at least a coherent explanation, for next week's Double Take.