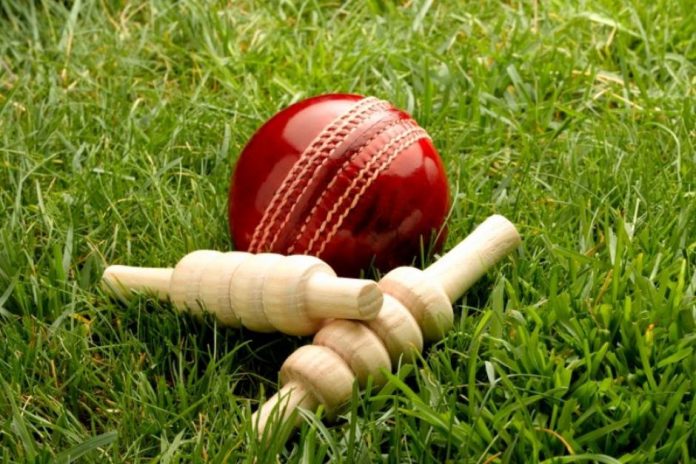 JIM TIMBERLAKE
WITH the First XI not in the finals this season, Gelong Cricket Club's Third XI flew the flag for the Kardinia Park boys only to fall at the first hurdle.
Bowling first last Saturday after winning the toss, the Cats struggled to make inroads as St Kilda racked up an imposing total of 297.
In reply, Geelong was never in the hunt, managing a paltry 64 all-out.
This summed a season to forget for the entire club but the winter months will bring a new coach and a fresh chance to get back to the top where the Cats belong.
In Geelong Cricket Association, the home-and-away season was settled. Six clubs were left to lick their wounds and prepare for next season, six will firmly have their eye on the silverware up for grabs.
East Belmont topped the table and will take on Grovedale at Stinton Oval this weekend.
The Lions have won both encounters between the two this season and will go in heavy favourite tomorrow.
North Geelong, which finished closely behind in second, will play St Josephs at Winter Reserve.
While North has had an exceptional season and the Joeys have struggled for consistency, the loss of Jake Thorne to a finger injury and the quality of St Joseph's line up makes the winner almost impossible to pick.
Expect St Joseph's to lift on the big stage and show its true colours.
And the third game will be played at Osborne Park between Geelong City and South Barwon.
Both will be sweating on the availability of key players, with City star Richard Oliver spending time recently on a pre-season camp for his English county side, while Swans skipper Joel Davies appears likely to miss after receiving a yellow card last week, his second for the season and resulting in an automatic suspension.
If neither plays, South will go in favourite thanks to the greater depth of its squad.
In division two, Thomson took out the minor premiership and will take on St Peter's at Marshall tomorrow.
The Tigers have been in solid recent form but St Peter's, which dominated pre-Christmas before losing a few games on the trot, appears to be regaining form just when it matters most.
This will be a cracking contest but Thomson has a better list and finished top for a reason.
Modewarre plays Highton at St Peter's in an intriguing contest.
Both sides have snuck under the radar somewhat but possess enough match-winners to beat anyone on their day.
Meyrick Buchanan failing to qualify for Highton might give Modewarre the upper-hand.
In the final game, Torquay plays Marshall at Jarvis Oval.
Torquay has had a solid season and will go in favourite against a young Marshall side that at times has been brilliant but lacks consistency.
And in division three, while Shelford finished top and will start as favourite for both this week's games against Winchelsea and the flag itself, plenty of teams have genuine claims of their own.
Bannockburn will take on Meredith at Shelford Oval.
Meredith has on paper the line-up to trouble any side but rarely puts it all together at once.
For the Tigers it's time to stand up after years of struggling to match it when it counts.
Finally, Teesdale plays Inverleigh at Lethbridge.
While Inverleigh has plenty of players capable of lifting on the big stage, Teesdale knows how to get the job done at this time of year and should get the chocolates.