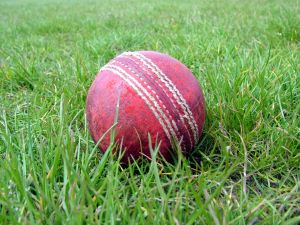 GEELONG Cricket Club finished an outstanding home-and-away season in third position on the Premier Cricket table after defeating Melbourne Uni last weekend.
The win gave the Cats the right to host their first final against Melbourne this weekend.
It was only a month ago that they lost to Melbourne, so they will need to lift a cog to reverse that result.
Last time they had Aaron Finch and Jake Reed available as well, so it remains to be seen how the Geelong side will look Saturday morning.
While a home final gives the Cats an advantage, they will need to be at their absolute best to win this one.
Geelong Cricket Association also starts its finals this weekend, with Newtown & Chilwell coming from nowhere to pinch sixth spot on the division one ladder and earning the right to fight it out for the silverware.
The Two Blues will have the luxury of playing at their home ground against minor premier North Geelong.
The Magpies have been the standout side all summer, though, and with Jake Thorne making another century last week will go in heavy favourites and should be too strong.
The next final also sees the lower-ranked side playing on its home ground when East Belmont takes on St Joseph's at Winter Reserve.
The Lions have suffered some inconsistent form of late but still possess plenty of match winners, meaning St Joseph's won't take them lightly.
But St Joseph's finished second for a reason and, with a good spread of talent in form, will go in a heavy favourite.
The third final will be at Osborne Park between South Barwon and Grovedale.
Both sides have struggled to find any consistency of their own but, with lots of experienced finals campaigners in both line-ups, it's hard to pick a winner in this one.
Perhaps the good form of South Barwon's batsmen could give them the edge.
In division two, Newcomb & District had not only a magnificent victory but a host of results in other games go its way to sneak into sixth position and keep alive its dream of defending last year's flag.
To do so it will need to beat Bell Post Hill at Marshall after a great season that included not losing a match since round four.
Newcomb & District would have to improve a lot to be any chance here but the Panthers should have its measure.
St Albans Breakwater will play Marshall at Jarvis Oval Waurn Ponds.
While the Bears have had a good season, with some promising young talent coming through, the experience of St Albans Breakwater will shine through.
In the third game, Thomson takes on Modewarre at Grinter Reserve.
While Modewarre has been a dangerous team, Thomson is a well-drilled unit and possess too many gun finalists to let this one slip.
In division three, Teesdale claimed the minor premiership and will play Corio at Winchelsea this weekend.
While Corio enjoyed an outright victory last game, Teesdale's form throughout the season indicates it will be too strong.
Shelford will play Winchelsea at Little River.
Winchelsea has been in great form, not losing a match after Christmas, and will go in a red hot chance of causing an upset.
Lastly, Bell Park plays Inverleigh at Lethbridge.
While Inverleigh had an outright win over North Shore last week, Bell Park has a knack for being very hard to beat in finals and should be too strong.