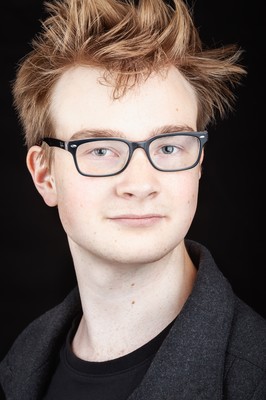 By Luke Voogt
The harrowing tale of boys as young as 10 imprisoned in Tasmania has been lost in history – until now.
Waurn Ponds actor Will Farnsworth plays 14-year-old Jeremiah in Point of No Return, a play about Point Puer boys' prison in the 19th Century.
"He's a poor kid from Ireland transported to this jail," the 21-year-old said.
"There were a lot of kids like Jeremiah – it's quite hard to imagine how horrible it was for these kids.
"In this cramped space for months on end only to be brought to this poorly run (prison) and harsh landscape."
Farnworth joins a cast of young actors for the play, which is his first touring production.
He was born in Launceston but grew up in Geelong, writing plays and acting at Christian College to indulge in his love of storytelling.
"Through high school I was really obsessed with it because of my drama teacher who would talk about great theatre practitioners and how to tell a story on stage," he said.
"I would love to keep doing this for the rest of my life."
Farnworth's theatre idols Bertolt Brecht and Oscar Wilde inspired him to study literature at Deakin University alongside his acting.
"They always made me love how good theatre can change your perspective," he said.
He looked forward to telling the stories of boys like Jeremiah when Point of No Return comes to the Potato Shed on 20 and 21 July.
"What drew me to Point of No Return was its tragic take on these sad but tough lost boys of Tasmania's history," he said.
"Boys and men (were) forced to grow up in a world which they (felt hated) them, and the legal system let them down through cruelty and incompetence."
The play had "immense modern relevance" given recent debates on child imprisonment, he said.
"The play's historical and subversive significance is one of intrigue and emotional frankness, which at the end carries a vague flicker of hope … I cannot wait to help bring this story to life."
Scottish expat Alaine Beek wrote the play based on real events at the Point Puer.
The play centres on a group of young convicts transported to a prison on south coast of Tasmania, in an experiment aimed at rehabilitating young offenders.
Beek first heard the story of Point Puer boys' prison six years ago when her son was 14.
"I discovered the boys were sent over in a prison hulk as young as 10," she said.
"I was absolutely horrified at the thought of what they would have gone through."