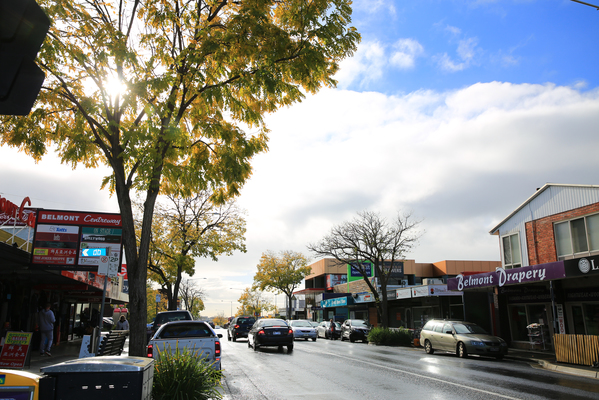 By Luke Voogt
Cyclists are prepared to back the retention of parking controversially earmarked for bike lanes at Belmont, according to a cycling advocate.
Former Bikesafe president Barton van Laar forecast the concession ahead of council presenting four city bike network options to Belmont traders later this month.
"It's not ideal," he said.
"Sometimes you have to reach a compromise to make a decision."
Separated bike paths, at the expense of car parks, were cyclists' preferred choice, Mr van Laar said.
But traders would benefit from options under which cars and bikes shared High St between Mount Pleasant and Roslyn Rds, he said.
"It'll bring more business for the shopping centre.
"When the traders feel more comfortable in the future then you can (introduce separated bike paths)."
Shared roads with reduced speeds and speed humps would increase business, with more cyclist shoppers and fewer motorists using High St as a "through way", Mr van Laar said.
About 60 per cent of High St motorists drove straight through rather than stopping, he said.
Council declined to release the four design options before presenting them to High Street stakeholders on 30 July.
But in March council published four options, one of which retained on-street parking and shared the road between cars and bikes.
The other three proposed separated bike lanes and removal of parking on one or both sides.
Most Belmont traders and residents would reject options that involved losing parking, said The Joker Shoppe's Vince Albanese.
"We've spoken to almost everyone," he said.
"Where would an elderly person go?"
Deputy mayor Peter Murrihy said council had listened to community feedback, including traders' concerns, when devising the design options,
City Hall will run run a public survey after presenting the plans to the public.