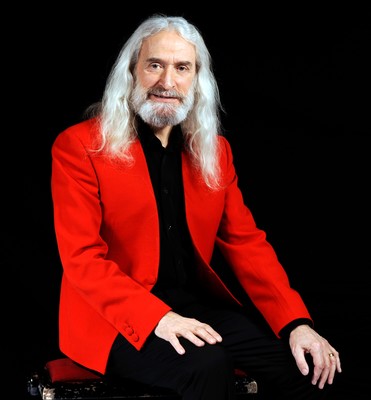 By Luke Voogt
UK country music icon Charlie Landsborough was "amazed" to find a couple who drove 600km to Tamworth for his first Australian performance in 2000.
"I thought nobody will have heard of me here," he said his strong Liverpool accent after flying into Australia last week.
"I wouldn't go round the corner to see myself!"
But the couple had heard all the songs from his scores of albums, he said.
"To think that you've written something in your bedroom, and 12,000 miles away and years later, someone has picked that up – it gives you a hell of a lift."
The 76-year-old told the Indy his last Australian tour, which includes a stop at the Sphinx on 23 May, would be "tinged with regret."
"I may come back and see old friends but this is last tour I'll be doing," he said.
"Everyone who asks me about Australia, I always tell them good things."
Landsborough said Australians "were like the Irish". Ireland was where he scored his first big break, which explained his fondness for Aussies, he explained.
"What you see is what you get – no one takes themselves too seriously and they've got a great capacity for humour."
Australian fans had described him as a look-alike for family members who "had let themselves go" or an elderly "Jesus," he said.
"I usually get a story or two out of Australia."
Landsborough grew up the youngest of 11 children near Liverpool dooklands.
"When I started writing I discovered you didn't need to be in an ivory tower across the Atlantic," he said.
"Where you come from influences a lot of what you write and who you are."
After decades of working odd jobs and playing in pubs, he made an appearance on an Irish variety show in 1994.
The appearance led to his song What Colour is the Wind, about a blind child's attempts to see the world, playing across Irish radio.
Landsborough has since produced 19 albums and won practically every UK country award.
But returning home to play with "the good ol'" Liverpool Philharmonic Orchestra in 1995 remains his career highlight.
"It's like attending your own funeral – everywhere there's somebody from every part of your life – there was everyone from nuns to safe-breakers."
Landsborough said he normally played for an older crowd but "kids" surprised him by turning up.
"Thanks to the likes of YouTube and that you get calls from all over the world, from China to Scandinavia, to perform."
Some his audience came for the "bloody daft" stories he told between songs, he said.
"It gives people a bit of an insight into who you are. People think it's going to be miserable and are surprised at how upbeat it is."
Landsborough was grateful to have made a life out of music – while enjoying relative "anonymity".
"I've got a friend who plays drums for Robbie Williams and he can't go anywhere – poor Robbie is a prisoner of his fame!"