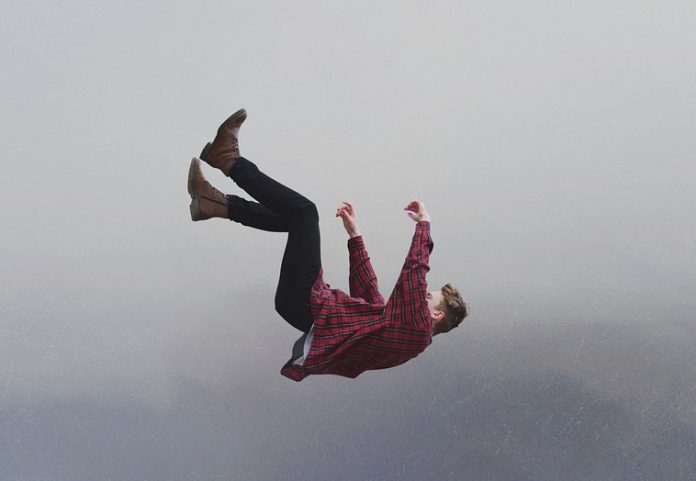 By Luke Voogt
Geelong residents are falling to their death 55 per cent more often than the rest of Australia on average, according to latest mortality statistics.
Accidental falls killed 214 people in greater Geelong from 2012 to 2016, almost five times more than a section of Sydney with roughly the same population.
Falls were a leading cause of workplace injuries, WorkSafe expert Michael Coffey warned.
"Even a fall from a low height can lead to serious injury or death for workers," he said.
"Measures to reduce the risks of falls in workplaces are well-known, so there is no excuse for not having them in place."
Last June a 45-year-old man died when he fell from a stationary truck at a chicken breeding farm at Freshwater Creek.
In 2015, a 42-year-old plumber undertaking maintenance work on a two-storey home fell from a ladder at Hamlyn Heights.
Geelong also has a large elderly population that has a much-higher risk of dying from falls, according to the Australian Institute of Health and Welfare.
The institute's most recent national analysis of deaths revealed accidental falls were the ninth most common cause in Geelong, while dementia and Alzheimer's disease ranked second.
Parkinson disease ranked 19th but was 24 per cent higher than the national average.
Barwon Health neuroscience director Paul Talman attributed the figures to Geelong's elderly population.
"We would expect to have a higher prevalence of age-related diseases in our area," he said.
"If you isolated just the Bellarine Peninsula – which has a lot of retirees – it would be even higher."
The conditions often debilitated sufferers, which led to them dying secondary causes like pneumonia or general body failure, Dr Talman explained.
Influenza and pneumonia ranked sixth, killing 298 people at a rate 66 per cent above the national average.
Western Victoria Primary Health Network chief executive officer Leanne Beagley described 2017 as a big year for influenza in Australia.
"Geelong itself experienced high levels of influenza and, as a result, a number of related deaths were recorded."
Dr Beagley said the diseases affected the elderly, the very young and those with compromised health most.
She urged locals to vaccinate against flu and see their GP if they experienced flu or pneumonia symptoms.
"We encourage people not to wait until symptoms get worse."
Coronary heart disease was by far the biggest killer in Geelong, in line with the national average.