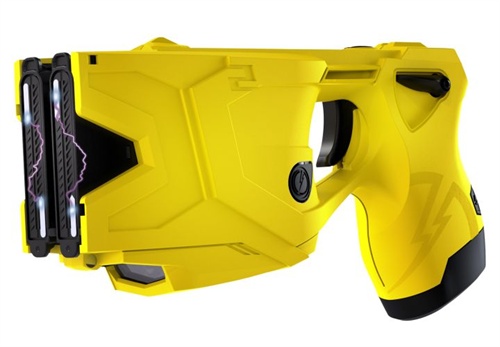 Geelong and Corio police will be carrying Tasers from Monday after completing training in the use of the conducted energy device (CED).
The police members, who have undergone the two-day course over the past three months, join their colleagues in the Latrobe Valley and Bendigo, as well as the specialist units, who have been trained to carry and use Tasers in Victoria.
Geelong and Corio were determined priority areas because police in those areas attend a significant number of jobs where weapons are used against police, there's a high reporting of capsicum spray use and frequent dealings with people who are drug affected and irrational.
Local police and Highway Patrol Units will use the new X2 Taser model, featuring updated technology, improvements in data logging, audio and visual features and the inclusion of a shut down cycle.
Deputy Commissioner Tim Cartwright said the units provided police with an additional option for the resolution of serious incidents.
"All police with access to the CEDs have undertaken extensive training in their use. But they are trained to only use the CED in situations where they reasonably believe it is necessary to prevent the risk of death or serious injury," he said.
"This training goes hand-in-hand with other training that police members regularly undertake, such as dealing with vulnerable people, negotiation and communication skills and general operational tactics and safety training."
Mr Cartwright said Victoria Police would continue to have strict accountability processes in place to monitor the use of CEDs, and that only one police member per two-person patrol would carry the CED throughout the shift.