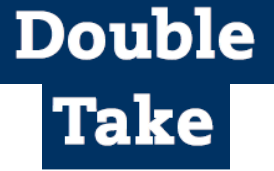 News that the region's oldest music event, Geelong Schools Music and Movement Festival was on again this week brought back a few memories.
The 68-year-old festival now includes students from prep to VCE and includes song, dance, circus acts and rock bands as well as traditional choirs and orchestras.
It's a long haul from the days when a nervous host of mismatched pre-pubescent voices trod the boards in the old pre-GPAC Plaza Theatre to belt out Funiculi Funicula and When Johnny Comes Marching Home Again.
Ghost Busters started it all and these days there's all kinds of "busters" out there: Bark Busters, boredom busters, Stain Busters, stress busters, even belly busters for us more mature blokes.
Geelong's latest addition to the line-up: Redundancy Busters, a free support group for redundant Geelong workers, meeting Wednesday evenings at Deakin's waterfront campus.
And if there's something around the place that needs busting, its redundancy.
If anyone's wondering what the agribusiness-led economic recovery will look like, think pigs.
And don't be too surprised if a glut of bacon and ham hits the market soon, with a piggery proposing an expansion project to house a whopping total of 4492 porkers off Cooper Rd, west of Meredith.
That's a heck of a lot of snorting. And, phew, good thing it's 5km out of town, too.
While all eyes will be on the big Freo match in Geelong this Saturday, a Cats milestone will quietly play out on the somewhat less-hallowed ground of Ballarat's Eureka Stadium.
Against Ballarat Roosters, Jack Hollmer will set a games record for most matches by a serving VFL-listed Cat.
However, the total will be less than a third of Ian Nankervis's 325 games for the seniors.
Hollmer's record needs only 95 matches thanks to a VFL reshuffle in 2000.
Still a record's a record, so our congratulations to Jack.