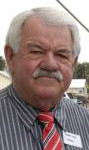 As if Geelongites don't get enough health lectures already – consider the bans on sugary drinks at council facilities.
Now the we-know-what's-best-for-you brigade thinks we need guidance on washing our hands!
The latest admonishment came from a prominent soap company, which this week urged "Geelong residents" to improve their personal hygiene.
Apparently we're among the 40 per cent of Victorians who fail to wash their hands after "sneezing, coughing or blowing their nose, thus risking the spread of germs".
Ooh, dirty us! Well, 40 per cent of us.
Anyway, the company urged us to reconsider our "hygiene habits" ahead of – get this – Global Handwashing Day on 15 October.
Sheesh, what's next? Stand Up Straight and Smile Nicely Day?
Give us a break!
With the field now settled for Geelong's council elections this month, candidates are beginning to promote a wide range of ideas for community amenity.
Sports facilities, community centres, libraries and other worthy civic infrastructure are predominant. And rightly so – public facilities are central to any council responsibilities, of course.
But some interesting concepts are focussed away from neighbourhoods and onto the bay, and some are more unconventional than others.
Michael King was first off the dock with his idea for a sound shell looking out over the bay from Eastern Gardens.
It's an old idea that's yet to materialise but, as Michael points out, what a backdrop for visiting performers!
Then Charles Neal (pictured) went several fathoms further, proposing a bay-centric flotilla of projects.
His landing-platform includes a 24-metre paddleboat tourist attraction, a massive car park with moorings on reclaimed land at Western Beach, and a bayfront motor racing complex on Moolap's disused salt-works. Y oho-ho!
Pipedreams maybe but, hopefully, the ideas of Michael and Charles indicate the next council will keep in mind the untapped potential of Geelong's greatest natural asset.
We are The City by the Bay, after all!
And step forward local MP Lisa Neville, winner of this week's award for outstanding achievement in the field of bureaucratic mumbo jumbo.
As Police Minister, the announcement of the Fixated Threat Risk Assessment Centre established a new frontier in weaselly-worded governmental titles.
Fixated? Fixated on what? Yoga pants?
Well, as Ms Neville indicated, the centre's actually all about identifying people fixated on committing terrorism – and then providing them with metal health services!
Ahh, now we understand why it's the Fixated Threat Risk Assessment Centre – because Possibly Insane Prospective Terrorist Threat Assessment Centre would be way too long for a letterhead.