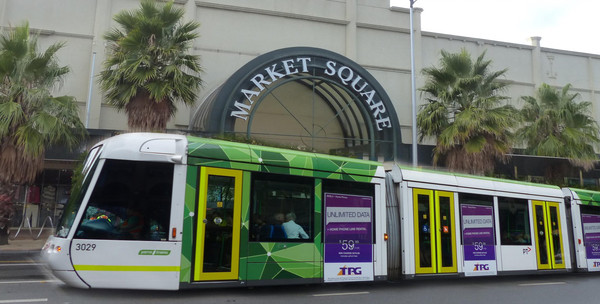 Double Take might not have a crystal ball but recent events have again confirmed this column's predictive prowess, on matters civic at least.
Keen readers might recall last year's prophecy that council's new membership of UNESCO's global Creative Cities Network would lead to international travel. Or junkets, if you prefer.
And, hey presto, so it came to pass nine months later that Mayor Bruce Harwood found himself on a plane to visit network members in Europe, with a Malaysia stopover on the way home.
Then last week Double Take implied that the final leg of the mayor's $18,000 adventure, completed a fortnight ago, portended further travels.
As reported elsewhere, Bruce met the boss of airline AirAsiaX in Malaysia, where they "explored opportunities for increased collaboration". Helpfully, and insightfully, Double Take decoded that as "developed justifications for further overseas travel".
And, bada-bing bada-boom, this week the council confirmed he would indeed return to Kuala Lumpur, this time for next week's Malaysian launch of AirAsia X's Avalon Airport service.
So, hocus pocus, read Double Take to see into the future – although, sorry, lottery numbers excluded.
Mind you, if council wants to win any brownie points at all on matters related to travel then it might like to consider the suggestion of Facebook user 'John Boom'.
John this week posted several photo-shopped images of trams travelling Geelong streets.
He noted that the city, like Melbourne, had appropriately wide thoroughfares, and suggested that making room for the return of Geelong trams would simply be "a matter of rearranging lanes and parking".
Of course, someone would have to pay, John added.
"Melbourne gets billions spent on infrastructure and its time Geelong got a share too," he posted.
Fair enough, and just think how much happier ratepayers would be seeing their councillors riding trams rather than jets!
Meanwhile, an historic Geelong Independent publishing faux pas was unexpectedly regurgitated in a tribute to esteemed ABC journalist Liz Jackson this week.
Oddly, the ABC TV's Media Watch highlighted the errant photo caption during a short dedication to its former host, a nine-time Walkley Award winner who died on holiday in Greece last week.
Jackson was shown presenting the caption, which described then-mayor Barbara Abley and others celebrating a victory back in the early noughties as: "Babs, someone and someone else with a flashy trophy".
Funny, yes, but a Jackson career highlight?
Just as well Media Watch didn't honour her with the Independent's only other appearance, earned for a holiday guide banner dedicated to the Bellarine 'Penisula'.
Cold weather certainly affects sore joints but evidence has emerged that it messes with the mind, too.
And that evidence came from the keyboard of a regular Indy correspondent from the Surf Coast, who this week referenced recent low temperatures while under the pseudonym Kanga King.
"If your readers want to escape the winter temperatures," KK advised, "they should just go down to the corner where it's 90 degrees".
And with that ended Kanga King's career as a warm-up act.