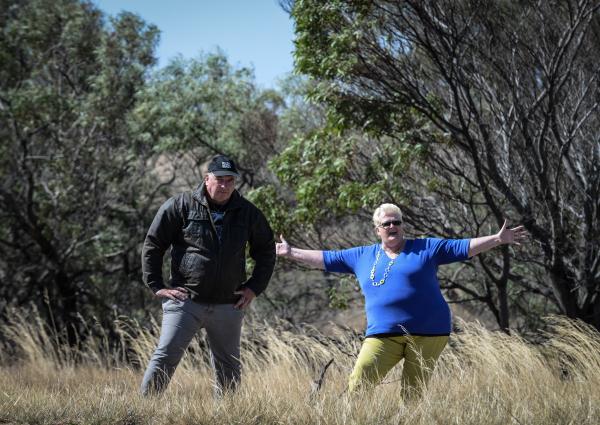 By NOEL MURPHY
LARA wants to hitch its fortunes to a post-apocalyptic Mad Max future.
The 1970s Mel Gibson road warrior, who spearheaded Australia's assault on Hollywood, is subject of a determined new campaign by Lara's chamber of commerce to build a Mad Max museum in the town.
A recent Mad Max reunion that brought fans in droves to the movie's local filming hotspots inspired chamber president Lorel Robinson to develop the museum concept.
Ward councillor Tony Ansett, who is championing the plan, told the Independent he wanted $100,000 from City Hall to kickstart the museum.
"Mad Max was filmed all around Lara and Little River and Avalon and it's an Aussie classic, a part of so many people's upbringing," Cr Ansett said.
"It was ahead of its time and it has a cult following right around the world."
Ms Robinson said the chamber was keen to utilise council-owned land to the north of Lara.
The City Hall finances were needed to assess the legal requirements of setting up a Mad Max museum.
"This has come off the back of a reunion by the Little River Historical Society," she said.
"It's something I've had in my mind, a cultural centre, a Mad Max museum, heritage, creative arts centre that generates dollars and employment in Lara."
Cr Ansett and Ms Robinson were keen to incorporate within the museum other movies, television programs and music videos filmed in and around Lara.
Some of the productions included Heath Ledger's Ned Kelly, Nicholas Cage's Night Rider, Baz Luhrmann's Australia, McLeod's Daughters, Blue Heelers, Chris Lilley's Angry Boys, Jimmy Barnes at Avalon Beach, INXS and dozens more.
Cr Ansett said Lara district residents maintained a large collection of paraphernalia and artefacts from sets of two Mad Max movies filmed in the district.
He joked about erecting as Larawood sign in the You Yangs, overlooking the town.
The first of three Mad Max road warrior movies was released in 1979. The produciton featured a youthful Mel Gibson as policeman Max Rockatansky, intent on avenging the deaths of his partner, wife and son at the hands of a murderous motorcycle gang.
Scenes were filmed on isolated roads in and around the You Yangs. Filming was also completed on the Surf Coast, including scenes at the main character's family home overlooking the ocean at Fairhaven.