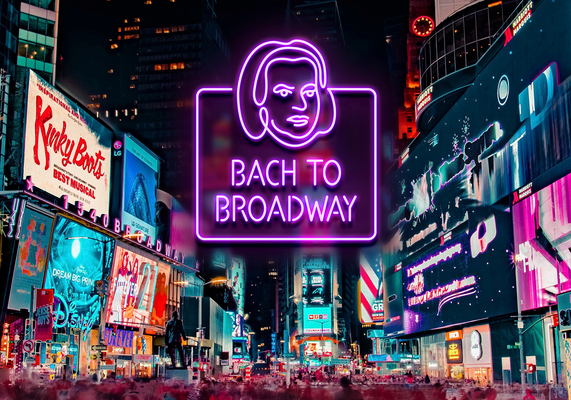 Classical collides with contemporary when the B Sharp Big band comes Bach to Geelong this month.
Australian tenor Bradley Daley and soprano Alison Jones join the band for Bach to Broadway at Geelong Performing Arts Centre (GPAC).
Equally at home in famous European opera houses and on stage, Bradley Daley has won praise for some of opera's most expansive tenor roles.
Since making his debut with the English National Opera as Rodolfo in La bohème, Bradley has worked with a variety of companies in the UK and Europe.
Gippsland-born Alison Jones honed her opera career while spending many years based in the UK and France.
Since returning to Australia she has become a favourite of crowds at Geelong's Musical Mornings.
Together the two talented singers will take audiences on a journey with songs spanning opera to musicals, folk to jazz, plus Broadway classics.
Compered by Christopher McKenna with musical direction by Len Vorster at the piano, Bach to Broadway will delight music fans with its variety and range.
B Sharp Big Band comes to The Playhouse at GPAC for two performances of Bach to Broadway at 10.30am on 22 and 23 August.
The band returns to Geelong following a Musical Mornings concert of classic arrangements from the 30s, 40s and 50 with Tamara Kuldin in July.
"It's so much fun singing along with them," Kuldin told the Indy.
"The band features some absolutely incredible musicians."