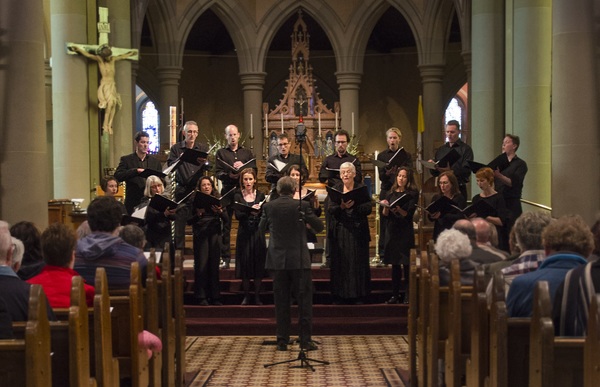 More than 200 singers will hail the beginning of the 10th Wildfire Festival of Music on Friday in a "breathtaking" massed-choir "extravaganza".
Music at the Basilica's Jane Bashiruddin joined the dozen or so choirs, which rehearsed alongside Orchestra Geelong for the first time last week.
"The sound was an incredible," she said.
The concert at St Mary of the Angels Basilica marks the opening of the 10-day festival featuring seven concerts, five free organ recitals and workshops.
"There is something for every taste," Bashiruddin said.
Newtown and Ocean Grove sopranos Lee Abrahmsen and Sally Wilson will perform alongside the choirs and orchestra on the opening night.
Abrahmsen sang National Anthem for the Ashes test at the MCG on Boxing Day in 2017 and recently performed the lead role in a Melbourne production of Tristan and Isolde.
Order of Australia medallist and long-time musician Malcolm John will conduct the orchestra, while Tom Healy leads the choirs.
The remaining concerts feature some of Geelong's most musical families in ethnic, church and community choirs, along with solo musicians.
Several young musicians have cut their teeth in the festival over the decade, including Max Rudd, the brother of Xavier Rudd.
"We've had a whole heap of young people who have gone onto further studies or made a bit of a name for themselves," Bashiruddin said.
Bashiruddin encouraged locals to visit musicatthebasilica.org.au/music-festival for information on the festival, which runs until 13 May.