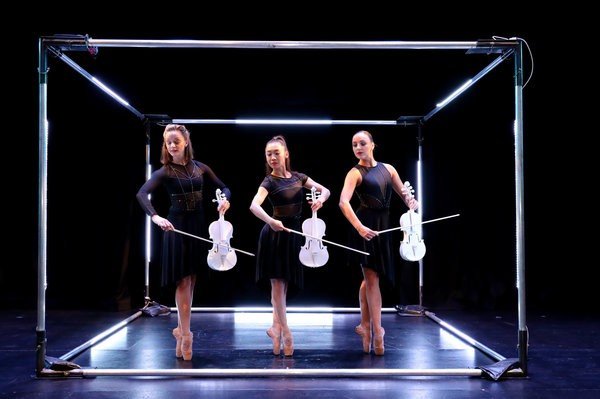 By Natalee Kerr
A "bold" new dance production showcasing ballet in a "different light" is set for a Geelong debut this month.
From a broken-hearted ballerina to a fiery flamenco dancer, Music Box fuses traditional dance with contemporary moves.
Ballet, aerial acts, instruments, comedy and jazz all feature in the "high-energy" 90-minute show by Masters of Choreography that aims to push "conventional" dance boundaries.
Director Milo Masters said the show features 10 "elite" dancers moving in and out of a purposely built three-by-two meter big "music box".
"It's classical ballet with a commercial twist. It's not just one ballet routine after the other," he said.
"We wanted to present the audience with a type of entertainment they might've not seen before."
After creating numerous shows with ballet influences, Masters said his team had a desire to make a production "heavily focused" on ballet.
"It's something we've always wanted to do," he said.
"Our ballet choreographer Emma Vaiano had it brewing in the background for quite some time.
"Then when we came back from London earlier this year we just thought 'let's put this into reality.'"
Following months of tweaking and several hundred hours of rehearsals, the show premiered earlier this month with 10 performances scheduled in the opening season.
Masters said the feedback for the production has been "extremely positive" since its launch.
"You never know how it's going to be with a new show, it's a roll of the dice," he said.
"But we've already had some standing ovations – by the end of the show the audience are clapping and cheering, it has been great."
Meeting the viewers is also something the Melbourne-based group "values", said Masters.
"Audience interaction is so important to us, everything we do is for the audience," he said.
"Mingling with the crowd and hearing their feedback after a show gives the cast the energy to keep going with what they're doing."
Masters said he was looking forward to returning to the "very responsive" audience at Geelong Arts Centre on 24 November.
"We love the Geelong crowd," he said.
"When we've come down with our previous shows the community have always been such great supporters of us."
"We're really looking forward to showing them this new production."