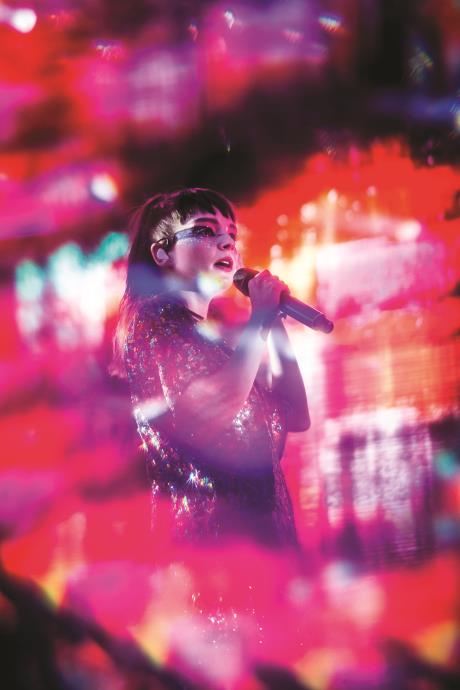 Ash Bolt
The iconic images of music and the stories behind them are the focus of Focal Point's latest exhibition, See The Music.
The exhibition, which features around 160 photographs taken by a range of local and well-known photographers, will open to the public on Friday following its official opening on Thursday.
Focal Point owner Craig Watson said the exhibition featured photographs of some of the most "historically significant" moments in music.
"There's a photo in there from David Parker of Molly Meldrum interviewing Prince Charles on Countdown in 1977, which was a disastrous moment for Molly," he said.
"There's also a photo of Liam Gallagher from Oasis before they were famous playing at Glastonbury as a support act. The next year they were back there headlining.
"Local photographer Peter Lane also has a photo of Queen from the Sunbury Music Festival when they were booed off the stage.
"Freddie Mercury said the next time they came back, Queen would be the biggest band in the world, and he was right.
"Peter was the only one shooting the band at the time because they weren't that well known … it's an amazing story."
Watson said while the exhibition had a strong rock and roll presence, there was a wide variety of genres featured in See The Music.
"There's a lot of great rock and roll photographs, but there's a lot of other genres represented too," he said.
"Surprisingly we have two portraits of jazz singer Eartha Kitt taken by different photographers many years apart.
"There's a cracking portrait of Marlene Dietrich … and we have some photographs from Sandy Gray, who does theatre productions.
"It's all kinds of music – I'd be very surprised if anyone came along and wasn't able to find an act they liked.
"There's great stories behind them all and looking at them conjures up the music in your head – that's why it's called See The Music."
Watson said he pleased to get the exhibition going after it was previously postponed twice.
"I ran a similar exhibition in 2019 … and the feedback was really strong – it was one of best at a time when were still growing our name," he said.
"I'd planned to do this exhibition in 2020 and then again this year, but lockdowns meant it had to be postponed.
"I'm really looking forward to it … I approached quite a few photographers whose work I enjoy and the great thing was they all said yes and were very excited to be involved.
"Having this exhibition is great for us as a gallery, but it's also great for the photographers, who just want to get back to normal too.
"I'm hoping we'll see quite a few people come and have a look – a lot of the photographs are for sale, so it is a chance to own something that you're not going to find anywhere else."
The exhibition runs from 10am-5pm Wednesdays-Sundays between December 3 and January 30 at Focal Point in Douro Street, North Geelong.