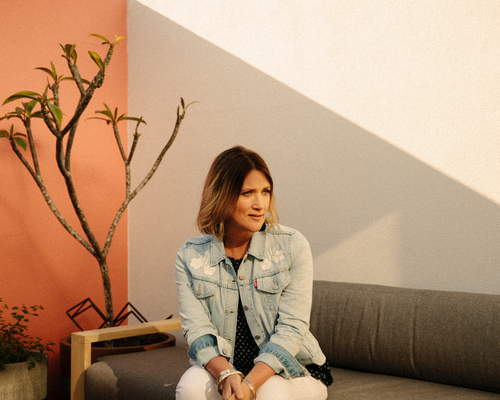 By Natalee Kerr
Geelong locals will be among the first to snap up country starlet Sara Storer's latest album when she makes her return next month.
The Australian singer-songwriter is crisscrossing the country again, this time to play songs from her seventh studio album, Radiance.
The album's release is set for 12 April, the same day Storer performs at Corio's Gateway Hotel.
"It's exciting because I have a new album, new songs and new stories to share," the 45-year-old told the Geelong Indy.
Storer took out the coveted ARIA Award in 2016 for her previous album Silos, which also delivered her Female Artist of the Year at the 2017 Country Music Awards.
The 21-time Golden Guitar winner said places like Geelong made her long journey in music "all worthwhile".
"Geelong constantly shows me awesome support, which I'm very grateful for as that isn't always the case in other towns.
"I've been coming to Geelong since I first started, and every time I come down here I know I'm going to get a good crowd."
The award-winning songstress signed with Universal Music Australia on a worldwide deal earlier this year.
Storer described her latest album as a "step up" from her previous offerings.
"The production around Radiance was a lot meatier," she explained.
"I wanted to create something that was heavier with a different sound. I was in a different headspace producing this album.
"There was never a deadline or pressure – I would finish one song and be excited to write the next."
Storer expected fans to enjoy subtle difference with her new songs when she played the Gateway.
"There's even the chance to get up and have a dance, which is a unique aspect of this album," she said.
Storer tipped that the audience could also expect to hear many of her "oldies" from her previous albums.
The crowd would also have an opportunity to talk with her after the show, she said.
Being able to "break down the barrier between artist and audience" was one of Storer's favourite things about performing.
"There's another show that goes on after the show. I enjoy getting feedback and hearing about my audience's experience.
"I love hearing about someone who doesn't like country music or isn't familiar with my songs that has been dragged down to my gig, and then they come to me at the end of the night saying how much they loved it."