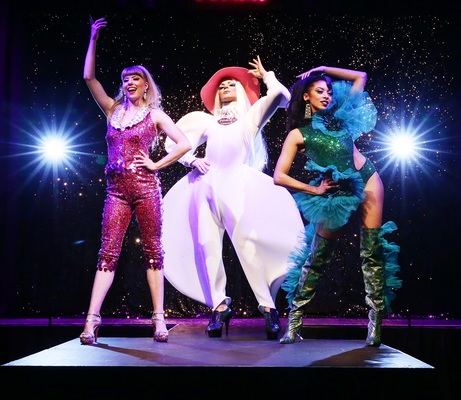 Cross-dressing cabaret and old school rock 'n' roll will hail in Bellarine Peninsula's 2019 theatre season at the Potato Shed next Wednesday.
Cabaret singer James Welsby, along with alter-ego Valerie Hex, and musical gents Dave Cosma and Damon Smith will rock locals during the unveiling.
Potato Shed promoter Desiree Jacobson hinted at a few extra special guests on the night, but was tight-lipped about who would show up.
"You'll have to attend to find out who," she said.
Geelong council's art manager Kaz Paton promised next year's season would bring great theatre, music and cabaret to Bellarine Peninsula, to intrigue and inspire.
"I am delighted that the Potato Shed continues to offer our region a strong and vibrant artistic programme, fostering a sense of well-being and connection to our local community, with something for everyone to embrace," she said.
Geelong Mayor Bruce Harwood described the Potato Shed as a popular and vibrant arts venue that was significant to cultural, social and educational development.
"I encourage everybody to experience at least one of these great shows which will inspire, challenge and entertain," he said.
Long-time Potato Shed supporter Colin Mockett and his band, The Hip Cats, will reveal the acts for the venue's 2019 morning series.
Promoters asked anyone interested in attending to reserve a seat by phoning 5251 1998 or emailing potatoshed@geelongcity.vic.gov.au