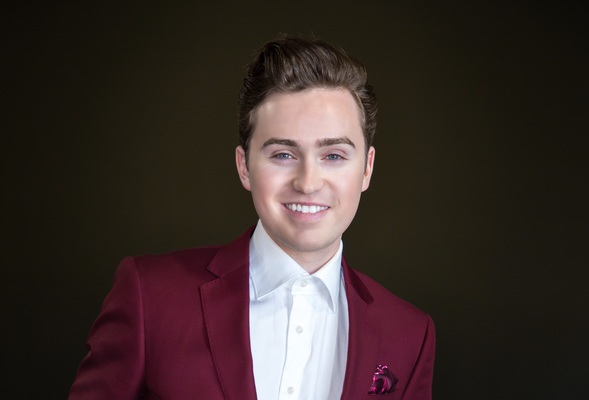 By Natalee Kerr
At a young age, Harrison Craig discovered singing was a remedy to his stutter. Now, the former The Voice winner is set to embark on his fifth national tour.
The past six years have been a whirlwind for the 25-year-old, who has been climbing the charts since winning the singing competition in 2013.
"I was this kid that couldn't really talk on stage and everyone was saying, 'oh he's just nervous', but it was so much bigger than that," Craig said.
"To share that with the world was pretty daunting."
The Melbourne crooner went onto set ARIA records with his first two albums, later following them up with a series of sold-out shows.
But Craig said the experience on the show acted a "launch pad" for his career rather than guaranteeing him "success".
"As we've seen over many years around the world, people can come into that kind of role and in a flash be gone," he said.
"I think it's important to nail down a plan and build a good team around you – one that's going to work for the love it rather than just work for a tour."
Accompanied by a piano, Craig is now set to bring his crooning style to Geelong for an "intimate" performance honouring the music of Elton John.
Following an extensive 54-show tour last year, Craig said he is excited to "finally" tour again.
"You kind of get used to not being on the road but then you start rehearsing and realise this is the best thing ever," he said.
"The last two tours I played in Geelong and it was really nice, what I enjoy the most is the cruisy people, it's a good vibe there."
Craig said he was inspired to dedicate a tour to Elton's love ballads after exploring some of his songbook last year.
"I really enjoyed it and thought one night, 'why not do a tour of the most beautiful love songs Elton has written?'," he said.
After watching the Rocketman movie Craig began researching Elton's life, shortly realising he wanted to incorporate an element of storytelling into his latest tour.
"Anyone can get up and do an Elton John song, but to do them justice you have to really know what they're about," he said.
"It was beautiful to explore his stories and that's what I want to impart to the audience."
Craig's Elton John Love Songs Tour will come to Geelong Arts Centre on 12 October.