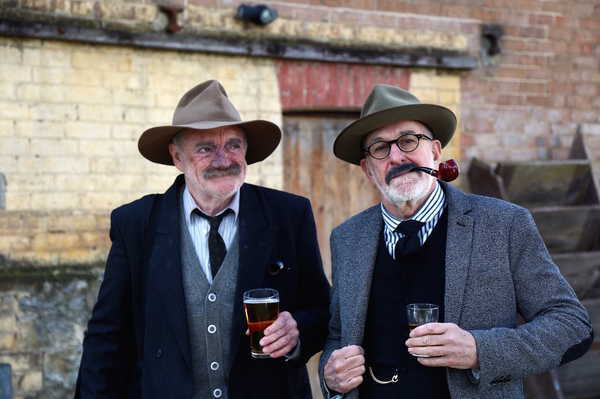 A musical depicting two of Australia's favourite poets yarning about their legacies is set to come to Geelong next Thursday.
Veteran actors Max Cullen and Warren Fahey pay homage to the legacies of "literary giants" Henry Lawson and Banjo Paterson in their show Dead Men Talking.
The two-man play finds the poets having a beer at the Leviticus Bar & Grill 'Heaven's Gate', exploring the relationship, music, and "rich" vein of Australian history.
Fahey said the poets provided the nation with a "unique" voice that still remains relevant today.
"Henry Lawson and Banjo Paterson left extraordinary legacies to Australia and they should never be forgotten," said the 73-year-old.
"As the world increasingly succumbs to the never-ending and somewhat inevitable pressure of 'one world culture' it is vital that small nations like Australia fight back to show their uniqueness."
The historian and musician has collected Australian bush traditions for almost 50 years and has performed the show more than 250 times since its debut in 2014.
Fahey said the "masterful storytellers" took old bush stories and songs and turned them into "colloquial literary catalogue".
"Our national identity was born in the bush and is one of feistiness and determination," Fahey said.
"Pioneers battled with bushfires, floods, droughts, insect plagues and, quite often, authority and the banks.
"They also fought loneliness and despair but somehow-or-other came out the other side to build this great nation."
Dead Men Talking comes to Geelong Trades Hall on 31 October.