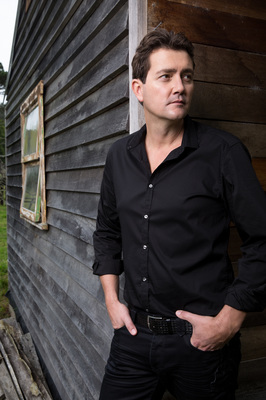 By Natalee Kerr
For Leopold born-and-raised musician Adam Harvey the idea of one day becoming a famous country music singer is something "he never imagined".
Fast-forward some years down the track and the 44-year-old has sold more than half a million records, won eight Golden Guitars and been nominated for a string of ARIA awards.
The award-winning artist said his love for music began at his Leopold family home.
"My dad used to brainwash me with country music when I was a kid," he said.
"I remember I'd sit at home and play my guitar to dad's old stereo for hours."
Despite coping "a lot of flack" at school for listening to country music, the then 16-year-old contacted local venues in a hope of scoring gigs.
"I walked through the doors of Geelong's pubs and clubs and asked them if there was any chance I could play for them," he said.
"They'd often be like 'sure! Come down next Saturday'. These places are where I first started out, I've got a lot of great memories from those days."
Despite performing across the world, the now Sydney-based artist said there is "nothing else like" playing at his hometown.
"You can't beat it. I love performing at Geelong," he said.
"It's the only place that I still feel a little nervous playing, there's a bit more pressure on me to do the best show I can."
The Australian singer-songwriter is heading to Geelong next month to play songs from his tenth studio album, The Nashville Tapes.
He recorded the album in a world-famous Nashville studio, which has hosted country legends including Johnny Cash, Waylon Jennings and Willie Nelson.
"So many of my idols have recorded albums in the same Nashville studio," he said.
"I remember thinking how cool it would be to one day record my own music there.
"It really was a dream come true. I felt like a kid at Disneyland."
Harvey expected fans to enjoy subtle difference with his new tour when he plays at Corio's Gateway Hotel on 10 May.
"I've got a big screen projector with a whole lot of footage of my family and me growing up that act as a backdrop to my music," he said.
"It gives the audience more of an insight into my life."
Joined on tour with support act Judah Kelly a previous winner of The Voice, Harvey said he hopes people can have "fun" at his show.
"If people can come along to my show and forget about their worries and just have a good time, then I'm doing my job."