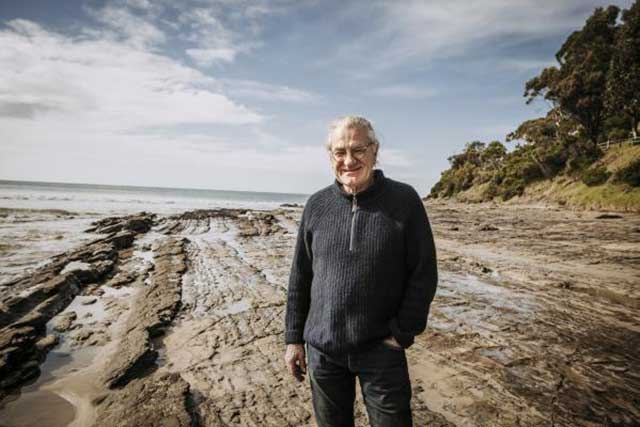 Ash Bolt
Preparations for the Lorne Sculpture Biennale are pushing ahead, with prominent artists busy creating their works ahead of next year's festival.
The biennale was originally scheduled for 2020 but pushed back until this month due to the pandemic, before organisers made the decision in September to again push back the event to next March.
"As a not-for-profit organisation entrusted with funding from private and public sources, we are mindful of our obligation to deliver an event that is the best possible platform that will allow our artists and performers to shine," organisers wrote on Facebook in September.
"We have seriously and carefully assessed the risk involved in going ahead with our event in November, and we have decided that the ongoing restrictions imposed as a result of COVID-19 pandemic will impede our ability to run a successful and fully-realised event."
First-time Lorne Sculpture Biennale artistic director Graeme Wilkie said there had been great response from artists, with works working to the theme 'spirit of place'.
Speaking directly to the multiple histories of Lorne, the Lorne Sculpture Biennale will explore the deep connections to nature, history and community through sculpture, performance and conversations.
Held on traditional Gadubanud land, the works will explore the deeper histories of Lorne by taking a deep dive into Lorne's diverse and fascinating past.
"We are delighted that all of our artists are looking forward to next March. All are working tirelessly to further develop or finalise their pieces in response to our beautiful location," Mr Wilkie said.
"March and April will be an exciting time in Lorne with the unveiling of these works, as well as our small sculpture exhibition, online gallery and the Sculpture Plus program.
"2022 will see the Lorne Sculpture Biennale sit alongside international biennales as an art event of significance, with Lorne showcased as the Australian home of great art and creative experience.
"We're looking forward to welcoming art lovers to our iconic town by the sea."
Along with the core sculpture event, there will be a curated program of events running parallel to the biennale, creating a hive of creative activity in Lorne over the period of the exhibition.
Named Sculpture Plus, the program will feature free and ticketed performances, workshops, nature walks, Indigenous education and other experiences.
The Lorne Sculpture Biennale itself will take place in 16 dedicated precincts along the iconic Lorne foreshore, featuring works from notable sculptors including Stevens Vaughn, Deborah Halpern, Geoffrey Ricardo, Laine Hogarty, Alexander Knox, Karen Casey and Maree Clarke.