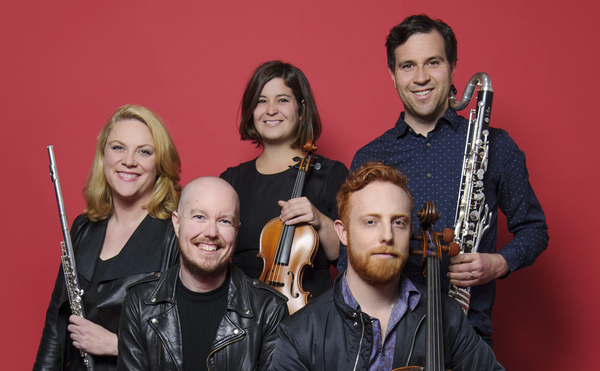 By Natalee Kerr
A contemporary music group showcasing the "incredible" heritage works of the last century along with some new pieces will grace a Geelong stage next month.
Syzygy Ensemble flautist Laila Engle said the show at Newtown's McAuley Hall on 25 October would capture the groups "imagination".
"It's incredible what can be achieved with just five players," she said.
"We bring a huge colour palette to the music with our exciting combination of instruments."
The ensemble first formed in 2009 as a trio before expanding to a quintet comprising of the flute, piano, clarinet, violin, and cello.
Now in its 10th year, the "passionate" Melbourne-based group is coming to Geelong for the first time.
"We haven't performed in Geelong before as an ensemble. We're really excited about sharing this type of music with the region," Engle said.
The instrumentalist hoped the "amazing quality" of the show's Australian music would "inspire" the audience.
"We want to continue expanding sounds to make it relevant to modern-day society," she said
"There's a lot of fear about new music. People think they won't be able to understand it, but hopefully the audience feel excited to explore it by listening to us. "
The show's featured Australian composers included Claude Debussy, Bela Bartok and Arnold Schoenberg, along with more-recent works including Tim Dargaville's After and Before, Engle said.
Dargaville's work was particularly "special" because Engle commissioned it to celebrate the birth of her first child, she said.
"It's a work all about life cycles. It looks at all of our different personalities and it's super-fast with a joyful ending."
Engle began playing the flute when she was seven-years-old.
"I had no front teeth," she laughed.
"I remember hearing the recording Peter and the Wolf and I loved it from that. Mum later asked me if I wanted to play an instrument, so I immediately said the flute."
Engle joined the Royal Australian Air Force band in 2005, performing regularly for dignitaries and official ceremonies. She has featured in the original Syzygy Ensemble trio since 2009.
Engle credited her colleagues with providing musical inspiration daily.
"We all have different musical lives, so they often give me new ideas on how to see and approach music," she explained.
"Everyone is open-minded. We all like to give new perspectives on playing music and that's extremely refreshing and rewarding to be part of."