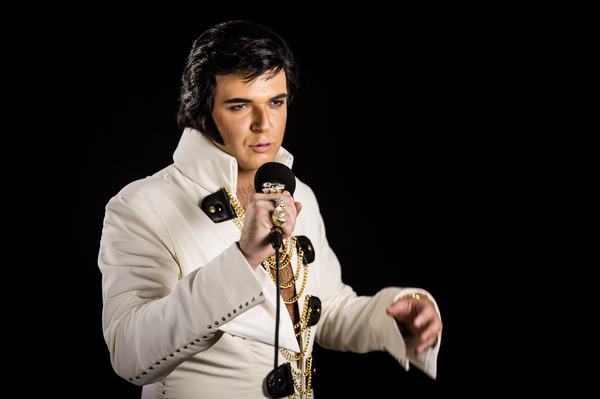 By Natalee Kerr
A Geelong tribute artist dubbed Australia's best Elvis impersonator is set to headline a "unique" festival paying homage to the king.
Jack Gatto will take the stage for the 1st Annual Melbourne Elvis Festival this January alongside renowned tribute artist Bill Cherry.
Gatto said he was "excited" to perform with Cherry at the five-day festival, who is considered one of the most authentic Elvis impersonators, according to promoters.
"He's one of the best in the world, it's like watching Elvis on stage," Gatto said.
Gatto described the festival as a "new concept" based on Elvis shows in different eras.
"It's not going to be the same songs every show, we do each one with a bit of a twist," he said.
"We're going to make it as authentic as we can, we don't act, over move or over sing."
Gatto decided to pursue his dream impersonating the king in 2014 after "constantly" being told he sounded like Elvis.
"l always loved music and then the Elvis thing took off and it went to a new level," he said.
Performing for thousands of Elvis fans shortly became a full-time gig for the now 28-year-old.
"When people start screaming and crying you think hopefully I'm doing something right," he said.
"I was actually bitten by a lady who jumped on stage once… it's really cool that for a split second people believe the whole image and show that much."
The former paint seller has also represented Australia at worldwide contests impersonating Elvis.
"I remember when I was 16 my singing teacher once told me 'you'll never make a career sounding like Elvis,'" he said.
"It's pretty crazy that I have done exactly that."
To prepare for the festival Gatto plans to follow a strict diet and exercise plan.
"The early '70s Elvis that I impersonate had a tiny waist," he said.
"When the stage lights are on and you're wearing a skin-tight jumpsuit you can see everything."
Promoters said tickets were selling fast, with platinum tickets already gone.
More information was available at melbourneelvisfestival.com.aum, the promoters said.