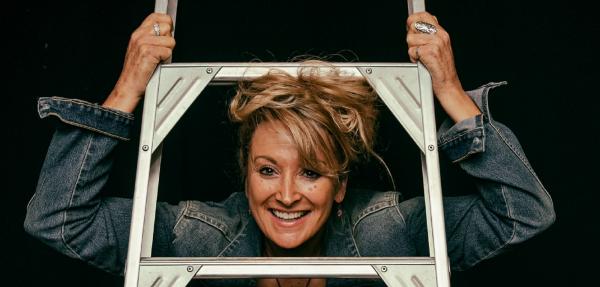 By Luke Voogt
A motley group of musos who kept locals entertained in a Potato Shed web series during COVID-19 are returning for a live concert on Sunday.
The Bird Bath Cam Reunion Concert will celebrate the venue and the thousands of online viewers that gave local artists an outlet during lockdown, according to host Samantha Durney.
"It's also celebrating that we're all allowed back to do certain live events," she said.
"It's all just sort of getting back on. It's week-to-week because you never know what's going to happen with COVID."
The Barwon Heads mother-of-three and "partner in crime" Trish Redman-Collister were among the local artists streaming live from the venue in the Bird Bath Sessions last year.
"It wasn't just for the Potato Shed but to help local musos carry on doing something," she said.
"To suddenly not be able to go to places and have an audience was a really tough experience. The sessions just gave us another avenue."
The Bird Bath sessions were even more important for up-and-coming musicians bereft of live gigs, Durney said.
"We just did it because we love it and we love the Potato Shed – Trish and I actually met at there.
"The shed has given us a lot of opportunities over the years so we feel very close to the venue.
"But for the young kids just starting – for them to be able to do a live stream and get themselves out there – that's amazing.
"For them to be like, 'oh great, I've got a gig!' it just takes the pressure off."
Durney and Redman-Collister have played together as The Gems and put on a Desperate Housewives Night Out show for more than a decade since they met at the shed.
"The kids were at school and we had some extra time," Durney said of their early years.
"We decided we were going to learn the guitar.
"We've gone from playing in the middle of the Good Guys when they were having a sale to playing with Bill Chambers – Kasey Chambers' dad – across Geelong."
The duo have since joined in 700-person early-morning nudie runs on the beach and appeared on national TV game shows.
"Hosting an event is quite easy compared to what we have done," Durney said.
But Durney will have to take on hosting duties alone with her performing partner busy running her donut van this weekend.
"This will be only the second time I've hosted an event without her," she said.
"Trish and I have been lucky enough that our other work hasn't stopped during COVID-19. I've got relatives in England so they're a mess at the moment."
Instead Durney's partner in life Aaron Fidler will join her onstage in what she hopes will be a beautiful afternoon.
"I hope that we get a really good crowd, keeping social-distancing and all that in place, of course."
The reunion concert features local artists including Madeliene Cope, Jack Woodfine, James Nicholls and Heath and Carly Robertson, aka Keith and Harley, playing well-known favourites along with a stack of originals.
Locals can take a picnic blanket and basket or grab a beanbag or a socially-distanced seat at The Bird Bath Cam Reunion Concert beginning outside the Potato Shed at 2pm on Sunday.
Bar drinks available. Tickets: GeelongAustralia.com.au/potatoshed.