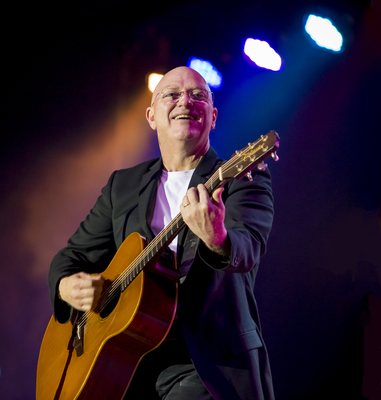 By Luke Voogt
After 44 years playing guitar Blue Mountains musician Mark Shelley comes to Geelong with his new tribute to a favourite artist Eric Clapton.
"Clapton has certainly been an inspiration," the 57-year-old said.
"The Unplugged concert he did really reverberated with me years back when I watched it. (Like him) I've always made my living and travelled out of music."
Shelley began playing guitar aged 13 and has played originals and covers for almost 40 years on stages across Australia.
While he bore "no physical resemblance" to Clapton his voice had similar "smooth" characteristics, he said.
"If you did an A-B comparison you'd be able to tell the difference," he said.
"I've probably had a more stable and happy life than he has – he's had a very interesting life."
Shelley will play classics like Layla and Tears in Heaven when he brings The Clapton Show Unplugged to Geelong Performing Arts Centre (GPAC) on 22 March.
"The Geelong show is actually the first date in the tour," he said.
"I've been to GPAC before and I just thought it suited that kind of acoustic music and chatting."
Shelley also plays music in a duo with fellow guitarist John Robertson, promotes other acts on the side and plans to release his first solo album later this year.
"If I was just playing my original music I wouldn't be able to make a living," he said.
"To me a great song's a great song."