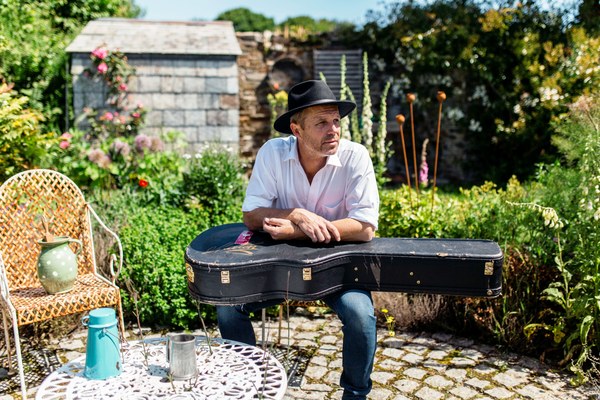 By Justin Flynn
Carus Thompson returns to the region next week on a national tour supporting his seventh studio album, Shakespeare Avenue.
The Western Australian singer-songwriter was "super excited" about playing Ocean Grove's Piping Hot Chicken & Burger Grill again.
"I've had such amazing support from this venue and Ocean Grove," he said.
"I've played every year the last five years and it always sell out. It's my perfect venue; perfect size and perfect vibe.
"I'm all about energy and connection. Create the energy in the room and connect with the audience."
Thompson relocated his family to Dartmoor, in south-west England, to immerse himself in folk traditions and find, write and record Shakespeare Avenue with a new English influence.
The album takes its name from a street in Bath, Somerset, where Thompson's late grandfather lived.
"I'm so proud of this album," Thompson said.
"I've always been a narrative songwriter, but with this one I feel the songs have gone deeper.
"I feel they're very present, honest and have a heap of emotion. This album is my take on English folk."
Thompson said he was touring with violinist Lucy Fisher, who would also sing harmonies.
"We're going to present the album but also play all of my older hits, too.
"Lucy is a similar kind of performer to me. She thrives on energy and connection.
"We play so well together as we have a heap of fun, take no prisoners and leave nothing out on the park.
"We'll be playing our ballads but also aiming to lift the roof off the chicken shop."
Thompson plays the Chicken Shop on 16 November.