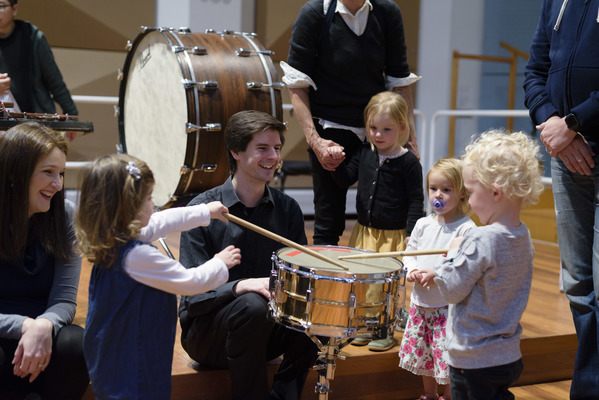 By Natalee Kerr
Creators of a "unique" classical music workshop are encouraging local kids to get "rowdy" when the event comes to Geelong this month.
Children aged five and under will have the chance to bang, hit and shake instruments while learning rhythm and melody alongside six musicians from Melbourne Symphony Orchestra.
Jams for Juniors facilitator Karen Kyriakou said the workshop is a "one-of-a-kind experience".
"It allows kids to explore classical music in an age-appropriate setting. For a lot of them they get to see music acoustically for the first time."
The educator, composer and conductor said the workshops were the "perfect" introduction to classical music.
"I think it breaks down the barriers of what classical music is and makes it more accessible and fun.
"Classical music is some of the most amazing music ever written, it has been kept alive for 300 years for a reason.
"We now have a whole generation of under-five's that know what a French horn is."
Inspired by French composer Saint-Saens' Carnival of the Animals, the 30-minute session introduces kids to instruments and sounds through educational games and activities.
Kyriakou said the workshops have "amazed" parents since they began in 2012.
"I think we underestimate kids' abilities. They're legitimately playing a part within an orchestra – it's not just noise and mess, it's an actual arrangement."
But she said every child has a different learning experience through the program.
"We provide an environment where it's totally fine if they want to cry, run or roll around.
"A mum said to me the other day she couldn't believe her kid rolled all the way through but then went home and sang the song.
Jams for Juniors will run three sessions at the Geelong Arts Centre on 26 October.