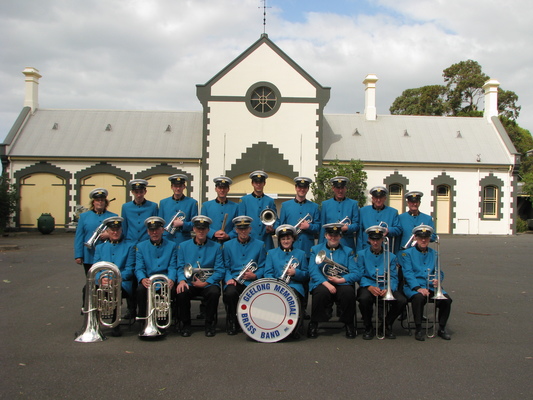 Geelong's "living memorial" to Australians who served in war will commemorate the Centenary of Armistice in three free musical performances next month.
Since 1946 Geelong Memorial Brass Band had been a living tribute to returned service personnel, its secretary Colin Whitehand explained.
"Our uniform reflects the Army, Navy and Airforce services," he said.
"We are honoured to be a part of the tribute recognising this important centenary."
City of Greater Geelong was proud to host the Armistice Living Tribute at Johnstone Park on 7 November, acting mayor Peter Murrihy said.
"We encourage everyone to attend, and honour the more than 60,000 brave Australians who lost their lives during World War I."
The free street theatre performance will recognise the 100-year anniversary of the signing of the Armistice on 11 November 1918, which brought an end to World War I.
Mr Murrihy invited Geelong residents to attend one of three shows at Johnstone Park at 12pm, 2pm or 4pm.
"This free street performance is a great opportunity for our community to come together to commemorate the centenary of the Armistice," he said.
The 20-minute shows feature professional circus artists performing acrobatics, with music from Geelong Memorial Brass Band.
The event pays tribute to World War I musicians who also acted as stretcher bearers, while also highlighting the significance of the Armistice and encouraging Victorians to participate in commemorations and activities on Remembrance Day.