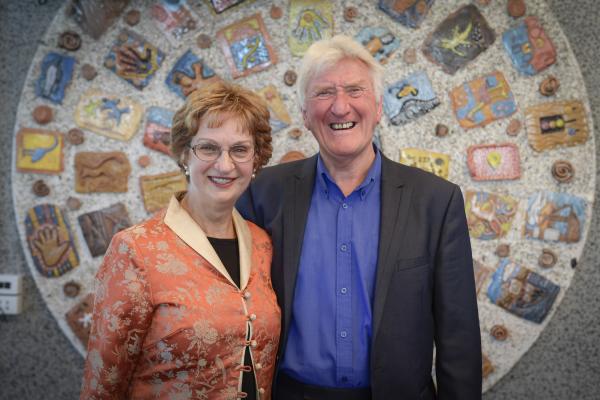 By Luke Voogt
The 'Wobblies' might have faded into the depths of history, but their songs live on, much to the delight of local historian and musician Colin Mockett.
"Nobody remembers the Wobblies and what they went through," he told the Independent, ahead of his upcoming tribute to the Industrial Workers of the World (IWW) songbook.
"The songs have remained and are now counted as folk songs but, in fact, they were songs of revolution long ago.
"I really like this show, because it's going to be an area of history that few people know about."
The Industrial Workers of the World, known colloquially as the Wobblies, were a worldwide organisation that signed up people in their tens of thousands.
"The story is amazing and one I didn't know about, and I've lived the majority of my life in the 20th Century," Mockett said.
"When you joined they gave you a song book, because they sang – they sang at picnics, they sang at strikes and they sang on the picket lines.
"They sang in jail and they sang outside the jails where Wobblies were being held."
Written by Woodie Guthrie, Pete Seeger and Joe Hill, to mention a few, the songs were created at a time of social upheaval.
"At the beginning of the 20th Century, you could work 12 hours a day and still not make enough to get married, have a family and feed them," Mockett said.
"So I'm fascinated by this movement that had all the right motives – it wanted peace, equality and the gap between rich and poor to not just narrow, but disappear altogether.
"The Industrial Workers of the World were dedicated to peace and equality but often found themselves at odds with the authorities."
In some ways, the IWW "lost spectacularly", with their leaders being thrown in jail and even executed during times of war, Mockett explained.
But their songs lived on throughout the 20th Century.
Some, like If I Had A Hammer, We Shall Overcome and We Shall Not Be Moved emerged in popular remakes in the 1960s.
Mockett, wife Shirley Power and fellow musicians Geoff Sinnbeck and Marie Goldsworthy will sing these timeless tracks to the backdrop of rallies and other fascinating photos of the Wobblies from years past.
"We sing the songs and then put them into context," Mockett said.
Their show, If I Had a Hammer – Songs of the IWW, comes to the Potato Shed at 10.30am on July 13.
Details: geelongaustralia.com.au/potatoshed