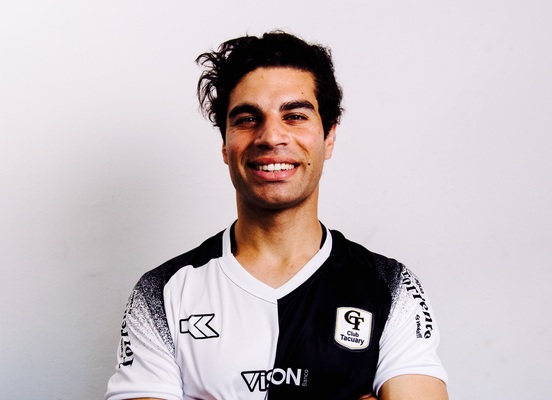 By Luke Voogt
Paraguay-based Geelong soccer player Lelo Sejean has his sights set on Ecuador's top football league as he pushes to earn Australian selection.
An associate, who helped bring Sejean to Paraguay in 2013, had offered his transfer to LDU Quito for 2021, he told the Independent this week.
The club plays in Ecuador's highest league and the Copa Libertadores – South America's version of the UEFA League.
"It's a very big club in South America in general, it would be the crowning moment of my career at club level to join them," Sejean said.
The 29-year-old winger hoped Quito would take him up on the offer, which would see him play alongside one of Ecuador's best, former Manchester United midfielder Antonio Valencia.
He and the associate made the offer for next year, given the uncertainty of 2020, Sejean said.
He hoped the transfer and remaining in South America would make him an "attractive option" for Australian selection for the Copa America in 2021.
The Socceroos last year accepted an invitation to play in the South American international tournament for the first time in the cup's 103-year history.
Sejean has been climbing the Paraguayan football ladder after he began playing in the country's fourth division in 2013.
"It has been a dream to be here all of these years," he said.
He had been playing for Paraguayan second division club Tacuary FBC when the COVID-19 pandemic hit.
The pandemic's impact in Paraguay has been relatively small compared to massive outbreaks in other South American countries such as Brazil.
But with a national lockdown preventing even jogging in the street, Sejean has had to come up with inventive training methods.
"I conducted my own sessions in my bedroom at the apartment of the Paraguayan family I am currently living with," he said.
"Three houses from here is a futsal (indoor soccer) club and the owner of the venue has permitted me to use it for my individual training sessions.
"The economy in Paraguayan football is very poor, so lots of payers who depend on their football salary have experienced a difficult time.
"I have been very fortunate, because the family with whom I reside have a milk bar, so I have worked for them and they have been very generous.
"I have had all of the support from my neighbours and friends in Paraguay, and Australia, and the family that I currently reside with."