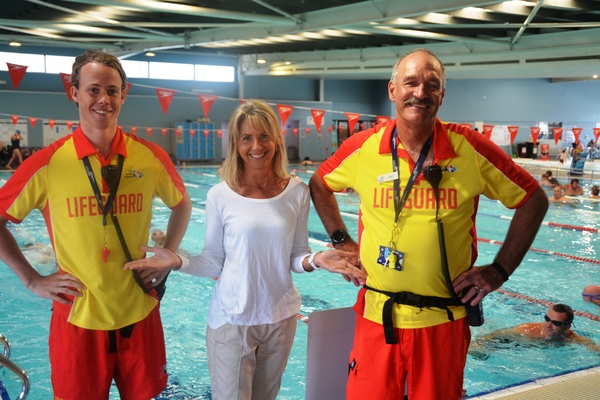 By Luke Voogt
Geelong council has pledged to return 576 stood down employees to their jobs, as COVID-19 restrictions ease.
"We will return our valued employees to their substantive roles as opportunities are created through the re-opening of facilities and resumption of activities," Geelong Mayor Stephanie Asher said.
But Cr Asher was unable to provide further details on when City Hall would rehire the employees.
"We are working through the implications of the restriction changes for city employees whose roles were affected by the impact of coronavirus," she said.
Earlier this month, council announced it had redeployed more than 200 of the stood down workers to other roles.
The Victorian government has eased stage 3 restrictions, allowing indoor and outdoor pools to re-open next Monday and gyms to re-open on June 22.
However, Geelong locals will have to wait another four days, as Cr Asher said council-operated pools would open next Friday.
"The city is working through the requirements of the directions but is committed to safely reopening our pools as soon as possible."
City Hall was also working through the details of reopening council-owned or operated facilities closed as a result of COVID-19 restrictions, Cr Asher said.
"We are pursuing the same process for our community facilities tenants, such as neighbourhood houses and senior citizen's centres.
"We are moving quickly to implement safe work plans to ensure impacted city facilities can safely reopen."
City Hall approved 50 local sporting clubs to return to training this week, many of which had already resumed on practice fields, ovals and tracks across Geelong.
"The city has approved the safe return of tenant sporting clubs for outdoor training at our sport and recreation facilities," Cr Asher.
National Wool Museum will re-open its shop on June 1.