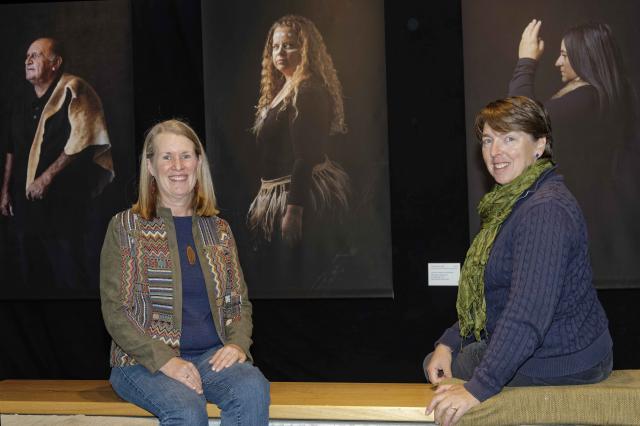 By Justin Flynn
A new exhibition that explores the lives and stories of the Wadawurrung people is hoped to educate and immerse people of the region into a culture that has survived and thrived for thousands of years.
The exhibition – Journey on Wadawurrung Country – documents the stories of the Wadawurrung people, land, community and culture through audio recordings, thoughtfully curated portrait photographs, filming of locations on country and photography of cultural landmarks and areas of significance.
Photographer and art director Ferne Millen has worked closely with proud Wadawurrung woman Corrina Eccles to bring the exhibition to the Potato Shed in Drysdale.
A similar pilot project was held in Geelong in 2021.
"It's been a big job," Ferne said.
"The difference is it's really fitted into a pace a fifth of the size and it's really reaching out to community.
"As human beings we can get caught up in the labelling of things but we can walk towards reconcilliation through growth and understanding."
Ferne hopes school students in particular will learn from the exhibition.
"We often fear what we don't know," she says.
"It enlightens people. Putting a light in the dark, giving them connection, making them feel so they can connect to the people in the stories and relate to the sounds of country and that we can all share similar things."
Bellarine Landcare president Kate Lockhart and project manager Kate Simpson went to the pilot project in Geelong and knew they had to try and get it to the Bellarine.
Bellarine Landcare helped in getting a $10,000 grant from the City of Greater Geelong's Healthy and Connected Communities and $5000 from Regional Arts Victoria to stage the exhibition.
"The exhibition was at the Performing Arts Centre in Geelong and I went with two of my girlfriends and we were inspired," Kate Lockhart said.
"We all live out in Drysdale and we wanted to get it out to the Bellarine.
"We all need to better understand. We were moved by it, it was such an inspirational exhibition. The stories were quite simple but quite compelling."
Journey on Wadawurrung Country is a full sensory and immersive cultural experience and will be at the Potato Shed, Drysdale, until June 3 from 10am to 4pm daily. Entry is free.