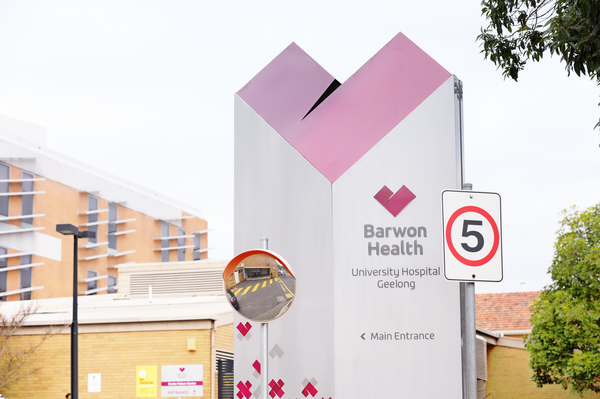 by Luke Voogt
Gonorrhoea is increasing in Geelong with cases doubling in the city since 2015, according to public health data.
The sexually transmitted infection (STI) also increased per capita year-on-year from 60.8 cases per 100,000 in 2018 (145) to 67.1 (160) last year.
"There is a definite rise," said Rochelle Hamilton, nurse manager of Barwon Health's sexual health clinic.
"We're picking up a lot of young girls with gonorrhoea. We diagnosed one this week and I've diagnosed two at the end of last week."
Geelong clinicians were picking up more pharyngeal gonorrhoea – the version affecting the back of the mouth, according to Ms Hamilton.
"We've changed the treatment for that because it's very difficult to treat," she said.
Pharyngeal gonorrhoea often had no symptoms, making it more difficult to detect without screening compared to anal and genital versions, she added.
GPs and health practitioners sometimes missed the pharyngeal version by not asking specific questions about the patient's sexual activities before screening, Ms Hamilton explained.
This could lead to them screening the wrong area of the body, she said.
"You have to ask. If you don't do that screen, it could be positive in one spot and negative in the other."
While Ms Hamilton acknowledged gonorrhoea was increasing in Geelong, she attributed part of the rise to improved screening practices and awareness.
"I think slowly but surely we're getting the message out. We're asking the right questions (and) we're doing more screening."
Barwon Health also planned to introduce extra screening for pregnant women, Ms Hamilton said.
Screening in the first trimester for gonorrhoea and other STIs had "been routine for many, many years", she explained.
"But we are going to start screening at 28 weeks as well to make sure it's been picked up," she said.
"We want to make sure our pregnant women are safe and we have a safe outcome for our babies."
Like many STIs, gonorrhoea had often been associated more with male-on-male sex, Ms Hamilton said.
"It doesn't just belong to one cohort. Sexual behaviours are more fluid now and we have to be aware that everybody is at risk."
But syphilis in Geelong decreased last year, despite reports of an outbreak in Melbourne, while chlamydia is on a downward trend.
Nationwide campaigns and increased screening had helped reduce chlamydia, which hit a per capita high of 400 cases per 100,000 (865) in greater Geelong during 2011.
"I think gonorrhoea has been left behind," Ms Hamilton said.
"If you're taking any screen you should be combining chlamydia and gonorrhoea."
Barwon Health Reproductive and Sexual Health service operates free of charge Tuesday from 2pm to 7pm.