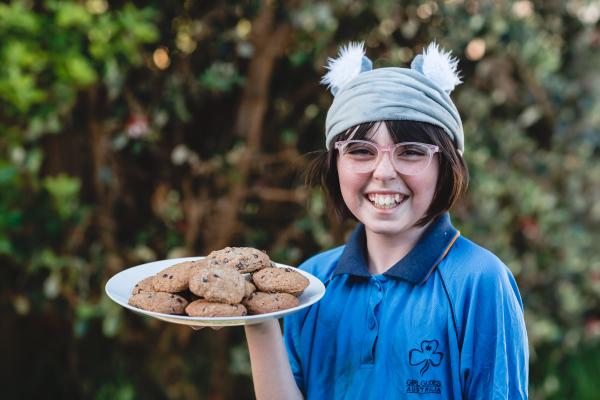 By Luke Voogt
Bushfire-stricken koalas received an almost $500 helping hand from entrepreneurial local girl guides on Monday.
Second Herne Hill Senior Girl Guides leader Belinda George donated $487.45 to the Australian Koala Foundation's efforts to rehabilitate the world-famous, cuddly, tree-climbing marsupials.
"They're an Australian icon," she said.
"The koalas lost a lot of their habitat during the bushfires."
The group raised the money through an entrepreneurial challenge earlier this year, with each guide receiving $5 to turn into as much money as they could.
"The girls were able to reinvest their money as many times as they wanted or could change their tactic mid-program," Belinda said.
"The idea was for them to see what worked and what didn't.
"It was also OK if they had no money at the end of the experiment, because sometimes a business venture is not successful, but it's all a learning curve."
Herne Hill 10-year-old Maisie Csar showed her koala-ty by topping the group's tally.
"I decided to make truffles," the grade 5 student said.
"It was really fun making them because I got to smash cookies into crumbs.
"We sold them to some of my mum's friends and family for $2 a bag. With the money that you got you could put it towards more stuff."
Maisie kept channelling her profits into batches of baked goods until she reached $103.
Prior to the challenge she had already raised about $230 for Wildlife Victoria's efforts to save koalas through baking chocolate chip cookies, according to mum Ellen.
"I used to do the same when I was her age," Ellen said.
"I was very proud of the amount that she raised."