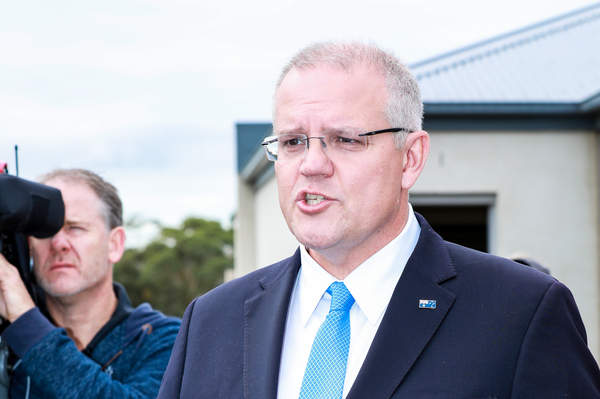 By Natalee Kerr
Prime Minister Scott Morrison paid another visit to Corangamite on Wednesday in an attempt to win over Victoria's most marginal seat ahead of the Federal Election.
Alongside Corangamite MP Sarah Henderson, Mr Morrison visited a Curlewis estate to promote the coalition's housing policy.
"Geelong, Bellarine, the Surf Coast areas are growing parts of our cities," Mr Morrison said.
"In Corangamite 75 per cent of people either own their home outright or they are in the course of buying their home and paying off their mortgage.
"Nothing speaks to the aspirations of Australians like buying your own home."
Under the Coalition's deposit scheme for first homebuyers, buyers will need a five per cent deposit for a mortgage compared to the usual 20 per cent.
The measure would reduce the time it takes for young Australians to save for a first home deposit, according to the coalition.
Mr Morrison said the plan would allow "Australians to plan their future with confidence".
"Buy a home, pay off your mortgage, save for your retirement, be independent in your retirement – I want to back all of that in," he said.
Labor immediately matched the coalition's deposit scheme  following Mr Morrison's announcement last Sunday.
The coalition has now promised more than $3 billion worth of pledges for Corangamite, including a $2 billion fast train from Geelong to Melbourne.
Mr Morrison denied that Corangamite voters have been the target of pork-barrelling.
"We make no apology for the fact we're investing in the future of this region. It's an area that needs that investment," he said.
Mr Morrison said Ms Henderson, who has held the seat for more than five years has been "the most effective local member Corangamite has ever seen."
Ms Henderson said the coalition was "absolutely not" trying to buy her seat.