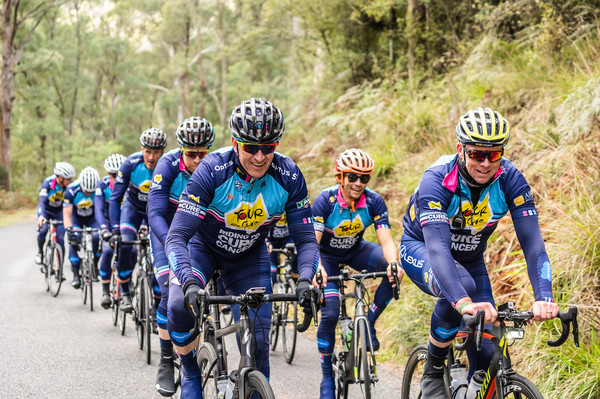 By Natalee Kerr
Hamlyn Heights' Byron Mitchell was one of more than 200 cyclists who braved the elements to raise funds for cancer in his fifth Tour de Cure.
"The elevation, climbing over the Snowy Mountains and cold and wet weather at times made it hard," he said.
"But reminding yourself of the reason as to why you're doing it really keeps you going.
"It's nowhere near as bad as sitting in a chemotherapy chair and going through the things cancer patients' experience."
The ride has raised $50 million in its 12 years for cancer research, prevention and support, with more than $10 million raised in 2019.
"Tour de Cure's fundraising has led to 30 major breakthroughs which is just unbelievable," Byron said.
"I raised $12,000 this year. Everyone has been amazingly encouraging, friendly and super generous."
The father-of-three was inspired to ride in the annual event after being personally touched by cancer.
"I lost a cousin to leukaemia when I was 14 and he was four-years-old, and more recently my wife's mum also battled breast cancer," he said.
"I just wanted to do something to help out."
For the first time the ride ended in Geelong last Saturday, after covering a route of more than 1400km.
"Riding into my hometown was pretty special. Having my all my friends and family waiting at the finish line was a great feeling," he said.
The 45-year-old said the six Geelong riders, plus five who joined for the Victorian stage, was the largest local contingent he had seen.