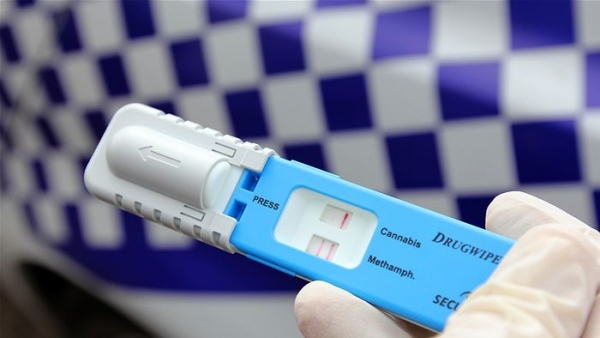 By Luke Voogt
Drug-driving offences on the Surf Coast have more than tripled in the past year, prompting a senior Geelong Highway Patrol officer to call for more drug-testing kits.
Police statistics prepared for the Independent reveal 138 motorists detected driving under the influence of illicit drugs in the year to January 31, 2020, compared to 39 in the previous 12 months.
Geelong Highway Patrol Acting Senior Sergeant Darren Murphy described the result as "disturbing".
"We need to increase (testing) to get more of these drivers off our roads," he said.
"We certainly don't want drug-affected drivers on our roads. If we could test everybody we pull over, that would be fantastic."
Drug-driving offences in Geelong also increased by about 50 per cent, with police detecting 382 offences in the year to January 31, 2020, compared to 258 for the previous 12 months.
The increase comes after a rise of just less than a quarter in the year to January 31, 2019, from 212 in the previous 12 months.
Drugs were a "causation factor" in seven fatal crashes and 60 "serious injury" crashes in the past three years in Geelong and the Surf Coast, according to police.
About five in every six drivers who tested positive for drugs locally had ice or other methamphetamine in their system, Senior Sergeant Murphy said.
He said methamphetamine use can lead to over-confidence, rash decision-making and risk-taking in some drivers.
And he warned meth could stay in people's system longer than other illicit substances.
"Someone uses methamphetamine on the weekend, we're still picking it up in the middle of the week," he said.
"It can certainly impair your thinking in relation to what you're doing driving down the road."
Senior Sergeant Murphy attributed a significant part of the increase in offences detected to a "saturation" of testing in Geelong and the Surf Coast.
Police figures reveal that many drug-driving detections resulted from police pulling over motorists for other offences, such as an unregistered car, speeding or mobile phone use.
Drivers and motorcyclists with stimulants or THC in their system made up 19 per cent and 10.3 per cent of Victorian road deaths respectively in 2018, according to the Traffic Accident Commission.