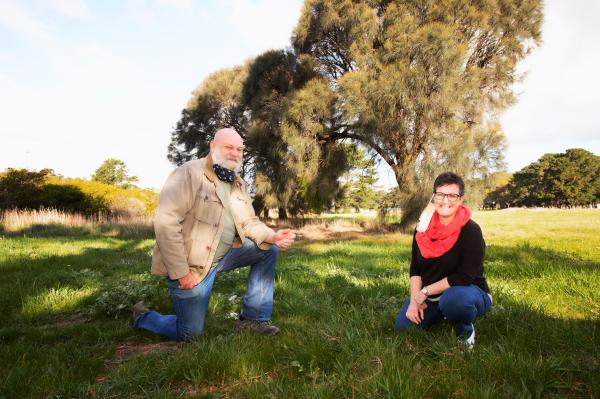 By Luke Voogt
An "urgently-needed" women's rehab clinic in Mount Duneed has received the green light from council after a two-year battle.
Foundation 61 director Rob Lytzki welcomed the decision saying he hoped to have the clinic running in eight months after a final approval from the Planning Minister.
"We're very happy with the result," he said.
"It's been a long, long battle."
Council on Tuesday passed a zoning amendment for the clinic following multiple delays, more than two years after the Independent first revealed the plans in June 2018.
"They definitely recognise the need and we're very grateful for their support throughout the process because there was stiff opposition," Mr Lytzki said.
According to Mr Lytzki, at least one Geelong woman a month loses her life to drug or alcohol related causes.
Foundation 61, which currently runs a men's facility in Mount Duneed, receives three enquiries a month from women searching for rehab, Mr Lytzki said.
"There's no facilities this side of Melbourne for them that aren't private and don't cost a fortune.
"If they've got nowhere to go, they don't even have the opportunity to recover and find support in desperate times like that."
The new clinic at 120 Russells Road will provide rehabilitation for eight women with five supporting staff.
Two of the eight rooms include adjoining rooms for participant's children and the facility also features a gym and an arts and craft room.
The clinic would help Geelong addicts get help while remaining in touch with family and local support networks, Mr Lytzki said.
An independent planning panel considered 38 submissions about the proposal including 31 objections, four in support, two with no objections and one requesting changes.
Council also received a petition against the clinic, with campaigners raising concerns about its proximity to Mount Duneed Pony Club and the safety of nearby residents.
In March council deferred the proposal to the panel, which acknowledged the "urgent need" for the clinic.
Kardinia ward councillor Bruce Harwood said the "critical facility" would help women "experiencing desperate times" get their lives on track and contribute to the local community.
"Foundation 61 has a proven track record of putting the lives of those who have been devastated by drug and alcohol issues back together."
Foundation 61 is Christian-based rehab group that charges patients 75 per cent of their welfare benefits.
Patients attend church services as part of the program but are not obligated to adopt Christianity.