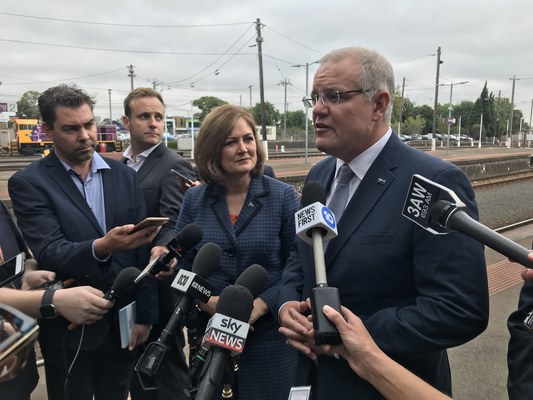 By Luke Voogt
Geelong patients and commuters have won in the latest Federal Budget with about $2.8 billion for rail and health upgrades.
Federal Government this week announced $40 million for a new paediatric emergency department at University Hospital Geelong.
"This significant investment will deliver state-of-the-art medical services for children, young people and their families," said Corangamite MP Sarah Henderson.
The 2019-20 budget includes $50 million for a women's and children's hospital, adding to $100 million in state funding, and $4 million for a new health hub at Ocean Grove.
The budget also features $2.7 billion in funding towards fast trains and duplicating the line from Geelong to Waurn Ponds.
Federal Government allocated $11 million for local roads, including $5 million to upgrade Murradoc Rd at St Leonards.
In a video Ms Henderson praised the budget's focus on jobs, local sporting infrastructure and "tax cuts for families and businesses".
The budget would deliver a surplus for the first time 12 years, she said.
But local Labor MP Richard Marles described the budget as a "scam".
"There is no plan for wages, no plan to tackle power prices, no plan to address climate change, and no plan for the future," the member for Corio said.
The Morrison Government had cut $14 billion from schools and $3 billion from TAFEs, Mr Marles said.
"The Geelong region deserves a stable government that is focused on delivering a fair go for all Australians."
The opposition was due to deliver its budget reply on Thursday night.