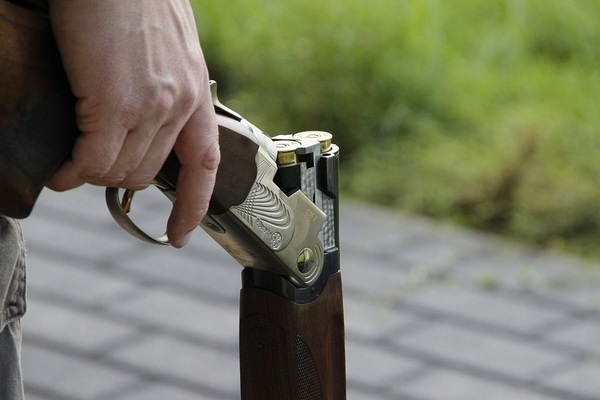 By Luke Voogt
Police arrested 18 people and seized four firearms, prohibited weapons, stolen goods and drugs in 29 searches across Geelong and Ballarat in fortnight.
Officers executed 29 firearm prohibition order (FPO) compliance searches between February 16 and last Friday, while serving six new FPOs on people with serious and violent criminal histories.
Throughout Operation Shield, detectives from Geelong Firearms Prohibition Team, Crime Command and Public Order Response Team arrested 18 people and issued multiple charges including being a FPO subject in possession of a firearm, breaching bail, and committing an indictable offence while on bail.
Police seized four firearms, five imitation firearms, ammunition and 21 other prohibited weapons including knives, swords, knuckledusters and tasers.
They also seized more than 50 grams of methamphetamine from several addresses, along with narcotic plants and other drugs of dependence.
Police charged a 39-year-old Grovedale man with possessing an imitation firearm, possessing a firearm-related item, possessing GHB, cultivating a narcotic plant and three charges of possessing a drug of dependence, following an FPO compliance check on February 23.
Police seized a double-barrel shotgun, an imitation handgun, an expandable baton, a cattle prod, a laser pointer, GHB, cannabis plants, cannabis and methylamphetamine.
He was remanded to appear at Geelong Magistrates' Court on April 9.
A week earlier police charged a 39-year-old Alfredton man with possessing a shotgun, possessing ammunition and 50 charges of handling stolen goods.
Police seized a shotgun, ammunition and about $100,000 of stolen property from the man's address, including a campervan, motorbike and identity cards.
Investigators alleged the items were stolen in a range of burglaries throughout Geelong and Broadmeadows since October 2020.
The man was remanded to appear at Geelong Magistrates' Court on March 16.
Geelong Firearms Prohibition Team Detective Acting Sergeant Brendan O'Mahoney warned those "who police have deemed too dangerous to possess a firearm".
"There are serious potential repercussions associated with breaching an FPO, with a potential prison sentence of up to 10 years," he said
"If those subject to an active FPO are willing to roll the dice by possessing a firearm or ammunition, and think they won't get caught, they should think again."